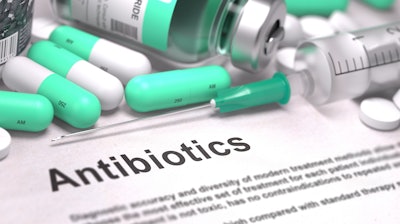 Antimicrobial stewardship programs can encourage the suitable use of antimicrobials in dentistry, which in turn can prevent antimicrobial resistance, according to research published in the Journal of Hospital Infection.
A team led by researchers from Tokyo Medical and Dental University showed that such programs increase the proportion of penicillins in oral antibiotic prescriptions.
Dentists are contending with the challenge of antimicrobial resistance in healthcare settings. Japan's Ministry of Health, Labour, and Welfare created a national action plan to address the issue. As part of the national plan, antimicrobial stewardship programs were created to best determine antimicrobial prescriptions, control infection transmission, and to educate healthcare professionals.
The university team wanted to ascertain the effectiveness of these stewardship programs at dental clinics in a seven-year study. The researchers reported that along with increasing the proportion of penicillins in oral antimicrobial prescriptions, the proportion of third-generation cephalosporin prescriptions decreased significantly. Also, broad-spectrum antimicrobials, such as fluoroquinolones, macrolides, and carbapenems, decreased gradually.
The researchers suggested that such stewardship programs can prevent pharmacists from using a one-size-fits-all approach to using antimicrobials and further fight the rise of superbugs in healthcare settings.
Read the study summary.