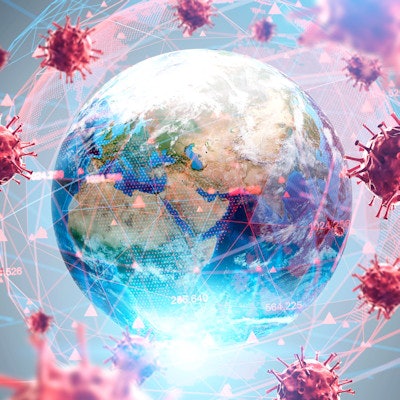 These are indeed historic times that we are all currently living in and trying to navigate through. Luckily, we in the dental industry aren't having to walk through the COVID-19 pandemic alone.
Dentists and dental team members are looking for answers on everything from infection control to business tips to communication skills during this time when their practices are temporarily closed or severely limited. With that in mind, DrBicuspid.com, IgniteDDS, and IgniteDA teamed up with CareCredit to talk with thought leaders about the questions most asked by our readers and subscribers.
Below you will find in-depth video interviews with thought leaders from throughout the industry. These interviews cover a wide range of topics, and we will add a new video to this collection every weekday, so please refresh this page to ensure you are getting the latest daily content. The newest videos will appear at the bottom of the page.
You can also view the entire collection of videos, along with collateral material collected from the experts, by visiting the IgniteDDS COVID-19 site.
Our collection of videos begins with a very important one, as we sit down with dental infection control expert Leslie Canham, CDA, RDA, to talk about the future of infection control in the dental practice, after COVID-19. We discuss aerosol spray and high-volume evacuation (HVE), as well as try to answer some of the questions Canham has heard in recent interactions with dental professionals.
We talked about communication and its importance for both patients and team members with the always engaging Judy Kay Mausolf. Now, perhaps more than ever, how dentists reach out to these two key audiences is of the utmost importance.
In a very candid interview, we chat with Dr. Robert Stein, a pulmonologist in Florida, to discuss the coronavirus disease from the medical perspective. We also talk about how dentistry and medicine can work together during these times and beyond.
Ginny Hegarty spoke with us about the importance of mindset and how dentists and dental team members can "pivot" away from some of the negativity that is so easy to focus upon right now.
Jennifer Chevalier, the chief strategy officer for Fortune Management, discussed the topic of "ghost hygiene scheduling" and the impact it could have on dental practices when doors reopen. It's an interesting topic and one worth your time to consider.
Dayna Johnson, the founder of Rae Dental Management and Novonee, talked about why now is such an important time to be working on your practice management software and doing some "spring cleaning" to take care of the issues that are keeping it from running as smoothly as it should be.
Dental social media expert Rita Zamora joined us on Zoom to talk about what dental practices could and should be doing on social media to connect with their patients while their practices are extremely limited or closed.
Minal Sampat shared her marketing knowledge with us in a recent interview, giving some great advice on how dentists and dental team members should use digital means to keep connected to their patients.
Ready to learn what a R.A.P. plan can do for your dental practice and business plans for the rest of the year? Jonathan Miller of Fortune Management joined us to talk about what a Recovery Acceleration Plan can do for you.
Dental infection control expert Mary Govoni joined us to talk about PPE and what the future of dental infection control might look like.
Wanting to know how to keep your systems and software running at peak efficiency, even during downtime? We talked to systems and software expert Andre Shirdan about that.
Carrie Webber, chief communications officer and owner of Jameson Management, joins Dr. David Rice and Kevin Henry for a discussion on reorganizing for recovery in the dental practice, including optimizing and enhancing processes and systems.
Tim Twigg, president and owner of Bent Ericksen & Associates, sat down with Kevin Henry for a discussion on unemployment and other HR issues currently affecting many dental practices, dentists, and team members.
How important is a personal phone call in a world dominated by technology? Perhaps it's now more important than ever as our society looks for various ways to reconnect. Dr. Steven Katz joined us to share some of his personal experiences with the subject.
Mr. Ali Oromchian is one of the nation's leading legal authorities on topics relevant to dentists. With his knowledge base and experience, we thought it was important to talk to him about what preparations dentists and team members needed to be making now for their future success.
Anastasia Turchetta tackles a tough topic in this episode, the fact that many dentists and team members are going through some form of grief during these tough days. She talks about coping with that as well as striving for work-life balance.
She is known as Joyce the Dentist on all of the social media channels. Now she sits down to talk about how she built her brand and how dental practices can do the same as they begin to reopen.
The comments and observations expressed herein do not necessarily reflect the opinions of DrBicuspid.com, nor should they be construed as an endorsement or admonishment of any particular idea, vendor, or organization.