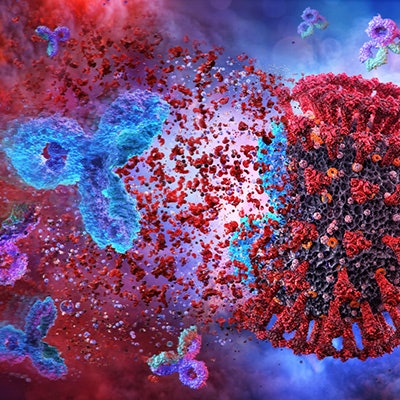 In a new study, high amounts of SARS-CoV-2 were detected in the saliva of patients for days after infection, but rinsing with chlorhexidine mouthwash reduced the viral load in saliva for a short time. Results were published on May 25 in the Journal of Korean Medical Science.
This type of mouthrinse may be another tool that dentists can use to prevent the spread of the virus at their practices.
"The viral load in the saliva decreased transiently for two hours after using the chlorhexidine mouthwash," wrote the authors, led by Jin Gu Yoon, MD, PhD, of the Division of Infectious Diseases at Korea University College of Medicine in Seoul.
Looking for answers
At press time, approximately 6.14 million confirmed cases of COVID-19, including about 374,00 deaths, have been reported globally to the World Health Organization. More than 1.85 million COVID-19 cases and about 107,000 deaths have occurred in the U.S.
Regulatory agencies and professional organizations have made a variety of recommendations to limit the spread of infections from healthcare workers to patients. The ADA recommends that dentists have patients rinse with 1% hydrogen peroxide before they perform procedures on them. However, some have argued that there is not a lot of science to back up its use or that of any other mouthwashes. Other clinicians have supported using two back-to-back 30-second rinses of chlorhexidine mouthwash to reduce the salivary load of the novel coronavirus. This study shows that chlorhexidine mouthwash may be a good option, according to the authors.
To understand the transmission dynamics and reinforce infection control practices, doctors evaluated viral shedding in a range of body fluids for two patients who went to the hospital: a 46-year-old woman who had mild dizziness and fatigue and a 65-year-old woman who had a mild sore throat and general weakness. Neither had fevers, and their lab tests were unremarkable. After they were confirmed to have COVID-19, the 46-year-old was given lopinavir/ritonavir 400 mg/100 mg twice a day and hydroxychloroquine 400 mg once daily and the other woman was given lopinavir/ritonavir 400 mg/100 mg twice a day for 10 days while they were hospitalized.
Doctors also performed real-time reverse transcription polymerase chain reaction tests to analyze the serial viral load of samples taken from the nasopharynx, oropharynx, saliva, sputum, and urine of the two patients with COVID-19, the authors wrote.
"Remarkably high" levels of the virus were found in their saliva, Dr. Yoon and colleagues noted. On days 3 and 6 of their hospital stay, the patients gargled with 15 mL of 12% chlorhexidine gluconate solution mouthwash for 30 seconds after baseline sampling. This rinse was chosen due to its effectiveness against lipid-enveloped viruses. Saliva samples were taken one, two, and four hours after they used the mouthwash.
Multiple days in saliva
The viral RNA load was 6.63 copies/mL in the saliva of the 46-year-old woman. The other patient's viral RNA load was 7.10 copies/mL. In both patients, SARS-CoV-2 was detected in their saliva for six days. For the 65-year-old woman, her sixth day in the hospital was her ninth day of illness, the authors wrote.
SARS-CoV-2 viral loads were consistently high in the patients' saliva during the early stages of infection, suggesting the virus may be secreted from the salivary glands, according to the authors.
Viral suppression occurred for two hours after the patients used the rinse; however, it increased again between two and four hours after they used it, Dr. Yoon and colleagues wrote.
Some limits
The study had several limitations, including the small number of patients and the lack of controls. For example, the patients were not asked to gargle with saline for comparison.
Despite the study limitations, chlorhexidine mouthwash may help curb the spread of SARS-CoV-2, according to the authors
"Chlorhexidine mouthwash could be beneficial in controlling droplet transmission in addition to mask wearing and hand washing," they concluded.