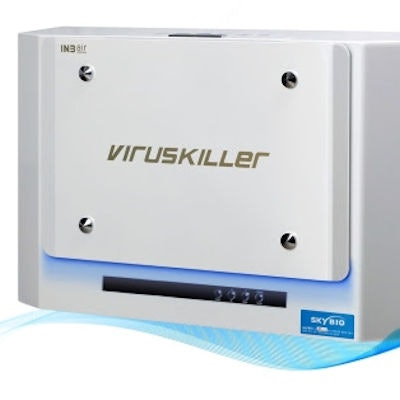 Henry Schein announced it will distribute Radic8 air purifier systems in the U.S. and Canada. The systems are intended to improve infection control at dental practices during the pandemic.
The purifier has not been cleared or approved by the U.S. Food and Drug Administration. It has not been tested against SARS-CoV-2, but it has been tested against harder-to-kill viruses, such as the adenovirus, according to the company.
Henry Schein Dental is distributing the following three versions of the system:
Radic8 Viruskiller 401: This air purifier is a good choice for dental operatories, waiting rooms, and sterilization rooms, the company said. The system, which is useful in spaces up to 645 sq ft, drags contaminated air away from the breathing zone, and purified air is released against both sides of the wall to maximize distribution and create controlled airflow within the space.
Radic8 Viruskiller 103: This system draws contaminated air away from the breathing zone in patient waiting areas of up to 1,076 sq ft. It creates controlled airflow and can be used to regulate positive pressure for medical and healthcare facilities. It is best suited for large dental waiting rooms and large open operatories.
Radic8 Hextio: This is a compact air purifier for spaces up to 215 sq ft, making it ideal for reception areas and small offices. It has an optional directional airflow hood and a quiet night mode, and lights indicate when the air is purified.