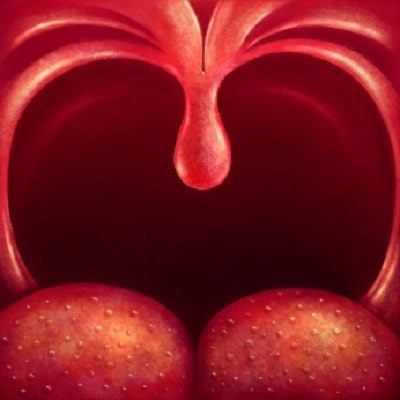 People who were living with at least one person who tested positive for COVID-19 and brushed their tongue daily were less likely to become infected by the novel coronavirus, in a study published on October 19 in BMC Oral Health.
However, toothbrushing, flossing, or using oral rinses did not a make significant difference in whether those living in the same house became infected. Despite many people taking known infection control measures such as sanitizing toothbrushes and not sharing toothbrushes and toothpaste tubes, some cross-infection occurred, the authors wrote.
"This result can be interpreted to indicate the tongue as the main oral organ acting as a reservoir of COVID-19 and the importance of brushing to decrease the viral load of the individual carrier," wrote the group, led by María José González‑Olmo of the dentistry department at Rey Juan Carlos University in Madrid.
Habits of housemates
Global efforts to contain SARS-CoV-2, the virus that causes COVID-19, include maintaining good hygiene, keeping a safe distance from others, and sanitizing surfaces. Preliminary research has suggested that the mouth is a robust site for infection and transmission of the virus, and other evidence has indicated that maintaining good oral hygiene also may stop the spread. Here, researchers aimed to determine whether misuse of dental hygiene would facilitate the spread of COVID-19 among people living together.
Approximately 300 people living in Spain were sent an online questionnaire in April 2020, approximately four weeks after the country was locked down due to the pandemic. All respondents lived with and shared a bathroom with another person. Approximately 170 people were cross-infected from housemates, the researchers found.
Routines that may matter most
Approximately 34% of all participants reported that they brushed their teeth two or more times daily, about 20% flossed every day, about 15% used a daily rinse, and about 17% brushed their tongue every day. Tongue brushing was used more among those without transmission of the disease to other members of their households (t = 2.202; p = 0.029).
Of those in the cross-infected group, 127 shared toothbrush containers and 43 did not. In the group with no cross-infection, 65 shared brush containers and 67 didn't. Only a small segment of both groups disinfected their brushes with bleach daily. A total of 276 participants didn't disinfect their brushes. Of the 25 people who sanitized their brushes, about one-third still became infected with the novel coronavirus. In addition, about 5% of the cross-infected group (eight people) shared their toothbrush with someone they lived with. Of those who didn't get infected, only one shared a toothbrush.
The study had some limitations, according to the authors. For example, the data were self-reported, and the aerosol and surface viability of SARS-CoV-2 at the participants' homes could not be measured due to lockdowns.
Encourage good habits
Nevertheless, dentists should encourage patients to maintain good oral hygiene, including flossing and tongue brushing, and to avoid actions like toothbrush sharing or storing brushes with others.
"The use of inappropriate measures in the dental environment could contribute to the indirect transmission of COVID-19 between cohabitants," they wrote.