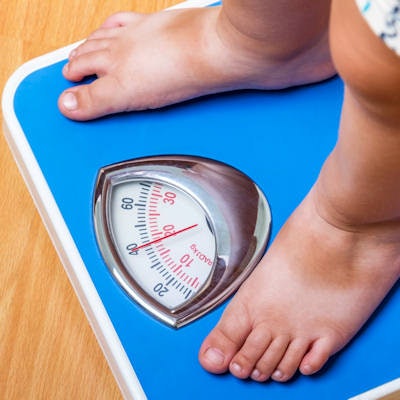 The vast majority of overweight and obese children show signs of gingivitis, according to a study in Diabetes Care. While the study was relatively small, the authors highlight the need for a multidisciplinary approach to care for children with excess body fat.
Researchers from Argentina and California wanted to see if excess body fat in children was tied to a number of inflammatory conditions. They hypothesized that overweight and obese kids may also have periodontal disease because of the inflammatory processes of other diseases associated with obesity, such as insulin resistance (Diabetes Care, October 14, 2016).
"Obesity, considered a global epidemic by the World Health Organization, represents one of the most serious health problems in both children and adults," wrote the authors, led by Patricia Lucia Casavalle. "In Argentina, [obesity] and [overweight] prevalence in childhood and adolescence has increased in the last decades to 34.6% of school children."
Casavelle is from the nutrition clinic in the department of pediatrics at the Clinical Hospital José de San Martin at the University of Buenos Aires School of Medicine.
Pediatric obesity linked to gingivitis
"Obese children require a comprehensive multidisciplinary approach that should include both medical and dental healthcare professionals."
— Patricia Lucia Casavalle and colleagues
Scientists have already established a link between periodontal disease and obesity in adults, but no such link has been explored for children. The researchers felt it was important to investigate a potential link between periodontal disease and pediatric obesity, because untreated gingivitis may progress to more severe forms of gum disease later in life.
The researchers began by evaluating rates of gingival inflammation in 90 overweight and obese but otherwise healthy Argentinean children and adolescents. The children were referred to an outpatient clinic for obesity treatment, and gingivitis incidence was evaluated using the gingival inflammatory index.
Almost 99% of obese children and 85% of overweight children had at least some gingival inflammation. The researchers also found a statistically significant correlation between children with gingivitis and insulin resistance, a condition in which cells don't respond properly to glucose.
Incidence of gingival inflammation in overweight and obese children
Overweight children
Obese children
p-value
Frequency of gingival inflammation
85%
98.6%
0.03
Frequency of gingival inflammation for kids with insulin resistance
20%
52.9%
0.008
"Given the evidence of the association of [insulin resistance] with the development of [periodontal disease], our results reinforce the importance of addressing [insulin resistance] early in life and of being alert to gingival inflammation in children/adolescents with excess body fat," the study authors wrote.
A comprehensive multidisciplinary approach
The study had a number of shortcomings, including having a relatively small sample size. The sample was also homogeneous, consisting of white Argentinean children, and did not include a control to compare rates of gingival inflammation to kids with a healthy body weight.
Furthermore, because it was a short two-page study, the authors did not include details about the severity of gingival inflammation or who conducted the measurements.
Nevertheless, the study highlights the need for similar studies to evaluate the link between pediatric obesity and gingivitis. The authors believe the study findings also serve as a reminder that dentists and hygienists should be a part of the multidisciplinary team that cares for overweight and obese children.
"Oral health status should also be considered in the assessment of obesity and its comorbidities, principally because oral alterations are amenable to primary care prevention and treatment measures," the authors concluded. "Thus, [obese] children require a comprehensive multidisciplinary approach that should include both medical and dental healthcare professionals."