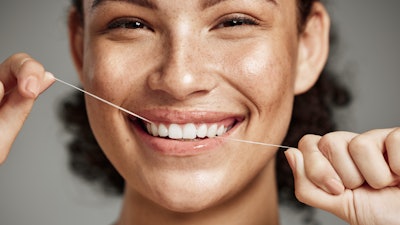 When it comes to understanding the connection between oral health and systemic health, there is a knowledge gap across the generations, according to a report published by Delta Dental Plan Associations.
Baby boomers understand there is a strong link between their oral and overall health, but they know less than other generations about the connection between poor dental health and chronic diseases like diabetes. Meanwhile, Generation Z, those currently between the ages of 11 and 26, isn't as connected to oral health as boomers, but they are leading in their use of eco-friendly and nontraditional oral care products, according to the dental insurance provider's "2023 State of America's Oral Health and Wellness Report."
"However, as this year's report concludes, more education is needed to close the knowledge gaps across generations," Dr. Joseph Dill, MBA, the association's chief dental officer, said in the report. The report is based on the responses from two online surveys. Responses were collected from 1,000 U.S. adults and 1,253 parents of children age 12 and under.
Though those born between 1946 and 1964 understood that oral and overall health are connected, the link between poor oral health and systemic conditions, including diabetes, dementia, and stroke, isn't as clear to boomers, according to the report.
Compared to millennials, Generation X, baby boomers, and Generation Z drew a slightly weaker connection to oral health. Only 76% of Generation Z agreed that oral health is closely connected to overall health, while 89% of the other three generations agreed.
As for the statement, "whether taking action to protect oral health enables a healthier lifestyle," 90% of millennials, Generation X, and boomers agreed, but only 73% of Generation Z did. Finally, 72% of Generation Z agreed that addressing oral health issues can save money in the long run compared to 89% of the combined other three generations, according to the report.
When it comes to oral care products, it seemed that a notable number of adults reach for more than regular toothbrushes and fluoride toothpaste. One in 10 adults reported that they choose eco-friendly options like bamboo or plant-based toothbrushes and floss picks.
Additionally, Generation Z was a driving force behind environmentally friendly products. Not only was the youngest generation's usage of eco-friendly products (13%) higher than boomers (9%), but they were also almost twice as likely than the oldest generation (66% versus 36%) to use nontraditional products, including whitening strips, electronic water flossers, and charcoal toothpaste, according to the report.