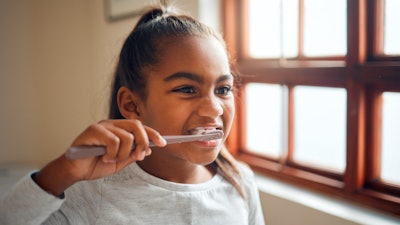 The U.S. rapper known as the "Human Beat Box," Doug E. Fresh, has released a song and music video that teaches kids about the importance of good oral hygiene and its link to overall health.
The nonprofit Hip Hop Public Health, of which the rapper is a co-founder, teamed up with the Colgate Bright Smiles, Bright Futures program to create the educational tune "Paste Time." The song advances the mission of Colgate's program, which aims to close the oral healthcare gap.
In addition to the hip-hop icon, the track features Columbia University's Dr. Olajide Williams, a community-based behavioral intervention researcher, and youth artist Heaven. Furthermore, Dr. Monique "Docta Mo Flow" Hedmann-Maxey performs part of the song, which is styled with hip-hop and reggaeton beats, in Spanish.
Also, the music video features students from Dryden Street Elementary School in Westbury, NY, and Trevitt Elementary School in Columbus, OH. After being honored at the 2022 Bright Smiles Kids Awards, which celebrated creativity and optimism among school-aged children, the children were given a chance to be part of the video.
"I've always been extremely passionate about oral health, because it affects our overall health and well being, and I love using music as a fun way to reach and teach our young people about the importance of healthy living practices," the rapper said in a press release issued by Colgate and the nonprofit.
Hip Hop Public Health creates research-based educational resources by harnessing the power of music and culture to improve health in communities that are underserved. The nonprofit's more than 200 educational resources are available to stream for free. In the U.S., Colgate's program sends dental vans in hub cities and travel to rural and urban communities to help raise awareness about the importance of children's oral health.
Check out the video below.