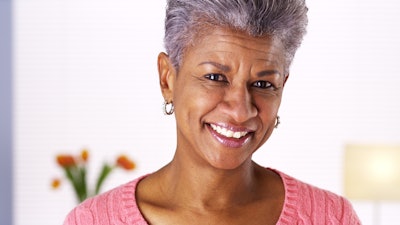 Eighty-four percent of women age 50 and older are not aware of the connection between menopause and oral health, according to a study conducted by Delta Dental.
In addition, the company's "2023 Senior Oral Health and Menopause Report: Breaking the Stigma" showed that women aren't aware that their dental health providers could help them with symptoms related to menopause and recommend treatments, Delta Dental noted.
"With menopause a long-stigmatized topic and symptoms going largely unaddressed or even ignored, these findings are stark but unsurprising," Delta President Sarah Chavarria said in a company statement. "Being more open will help make treatment plans more accessible for all people who experience menopause."
The survey included 1,000 women. Of these, 39% reported oral health symptoms such as dry mouth, 30% had receding gumlines, 28% experienced tooth sensitivity or pain, 20% had tooth decay, 16% had bleeding gums, 13% had altered taste, 13% reported reduced saliva production, and 5% said they experienced burning tongue. But the women didn't necessarily associate these conditions with shifts in hormone levels.
Additional findings from the report included the following:
Seventy-seven percent of those surveyed said they would prioritize scheduling their next dental exam/cleaning.


More than 2 in 5 (43%) said they would spend more time on their oral healthcare routine.


Approximately 84% said that there should be more available information about the link between menopause and overall health.


Thirty-nine percent said healthcare providers could do more to encourage women to ask questions about menopause.
Women who have open conversations with their dentists about their overall health and potential menopause onset will help their providers make the right treatment recommendations, explained Dr. Jennifer Buehler, Delta's senior director of dental affairs.
"If you feel uncomfortable talking to your dentist about menopause, focus on simply sharing the oral health symptoms that you're experiencing," she said.
Delta's Chief Dental Officer Dr. Daniel Croley recommended that dental professionals regularly check in with patients who are approaching menopause.
"We can help ease the burden and break the stigma by creating space for these conversations," he said in the company's statement.