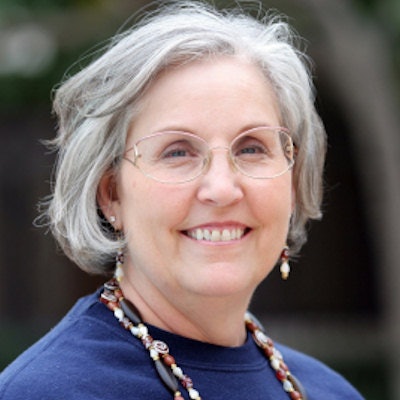 A new study has found that postmenopausal women taking estrogen as an osteoporosis treatment had a lower prevalence of severe periodontitis than those not receiving this treatment.
Previous research has examined the relationship between osteoporosis and periodontal disease in postmenopausal women, but few studies have investigated the effects of osteoporosis treatment on periodontal conditions, according to researchers from Brazil and the University at Buffalo School of Dental Medicine in New York.
"The results of the present study suggest that postmenopausal women who received osteoporosis treatment with estrogen showed less periodontal disease than those who were not receiving osteoporosis treatment," the study authors wrote in the journal Menopause (February 20, 2017).
Lead study author Johelle de S. Passos-Soares, PhD, is an associate professor in the department of pediatric and social dentistry at the Federal University of Bahia in Bahia, Brazil.
More attachment
Previous studies have suggested that osteoporosis treatment may improve oral health, particularly by reducing alveolar bone destruction. The treatments include antiresorptive agents used to treat the effects of estrogen deficiency and the resulting loss of calcium and bone mineral density in women age 50 and older and to reduce the symptoms of menopause. These agents may include estrogen, estrogen plus progestin, bisphosphonates, and calcium and vitamin D supplements.
However, published studies on osteoporosis and oral health have mostly focused on tooth loss, alveolar bone height, and porosity of alveolar bone mass, and they have not used current periodontal disease classification, the authors noted. They conducted the current study with a large sample size, allowing for exploration of potential confounders, to determine if there is an association between postmenopausal osteoporosis treatment with estrogen and severe periodontitis.
The study included 492 postmenopausal women ages 50 to 87 with at least four teeth who were recruited from an osteoporosis diagnostic service in Bahia. This population has been dental patients during the use of a care model that focused on treatment, such as tooth extraction, rather than preventive practices, the authors explained. The main cause of tooth loss in Brazil is caries, making the absence of teeth common among those with periodontitis, they noted.
The study participants completed a sociodemographic questionnaire and underwent an oral health exam. The researchers defined severe periodontitis as at least two interproximal sites with clinical attachment loss of 6 mm or greater and at least one interproximal site with probing depth of 5 mm or more.
Among the entire study group, 356 women had a diagnosis of osteoporosis or osteopenia. Of these, 113 women were being treated for osteoporosis, leaving 379 women in the study who had not received treatment. Those in the osteoporosis treatment group had been receiving systemic estrogen alone or estrogen plus progestin, plus calcium and vitamin D supplements, for at least six months.
The mean age of the study participants was 60.6 years, with an average age at menopause of 47. Natural menopause was experienced by almost 70% of the women.
A significantly higher percentage of women receiving osteoporosis treatment and without periodontitis reported consulting a dentist within the previous two years, while a significantly higher percentage of those with periodontitis did not regularly consult a dentist. The only statistically significant association related to demographic variables was between family income and the presence of periodontitis.
The researchers found statistically significant differences for the presence of severe periodontitis and the number of teeth with a probing depth of at least 4 mm between those women who were and were not receiving osteoporosis treatment. Also, those receiving osteoporosis treatment had a significantly smaller average probing depth, less clinical attachment loss, and a lower percentage of bleeding sites on probing compared with the other women, as shown in the table below.
Relationship of oral health status of postmenopausal women to osteoporosis treatment
Osteoporosis
Treatment
Yes (n = 113)
No (n = 379)
p-value
Probing depth (mm)
2.0
2.2
< 0.01
Clinical attachment level (mm)
2.7
2.9
0.05
Bleeding on probing index
16.6%
20.2%
0.05
Plaque index
26.3%
28.0%
0.48
Teeth present
12.8
13.1
0.55
DMFT
20.1
19.2
0.20
Clinical attachment level ≥ 5 mm, < 30% teeth
68 (60.2%)
177 (46.7%)
0.20
Probing depth ≥ 4 mm < 4 teeth
103 (91.2%)
304 (80.2%)
0.01
Severe periodontitis, no
101 (89.4%)
301 (79.4%)
0.02
The presence of severe periodontitis was 44% lower in the osteoporosis treatment group than in the untreated group, even after adjusting for covariables, such as smoking, age, family income, and visits to the dentist.
Results support oral-systemic link
The results of the current study solidify what's already known about the links between osteoporosis treatment and periodontal health, according to researcher Leena Palomo, DDS, MSD. Dr. Palomo is an associate professor of periodontics at Case Western Reserve University School of Dental Medicine in Cleveland and researches the link between periodontal and systemic health in postmenopausal women, but she was not involved in the Menopause study.
"It's motivational," Dr. Palomo said of the current study results in an interview with DrBicuspid.com. "We need to continue to look at the link between oral and systemic health."
Osteoporosis therapies, such as estrogen or bisphosphonates, are definitely not a standalone treatment for periodontitis, as they do not remove the primary cause -- bacteria in plaque biofilm, she noted. However, other causes in some individuals, such as their inflammatory status or being deficient in estrogen or calcium, might affect their periodontitis susceptibility.
"We need to continue to look at the link between oral and systemic health."
— Leena Palomo, DDS, MSD
Dr. Palomo said that the study's results support the following points:
The rest of the body and the oral environment are related.
There is a movement toward personalized healthcare.
There is a possibility of modulating an individual's response to bacterial plaque biofilm.
Her current research investigates gingival crevicular response in postmenopausal women to certain factors, including the use of estrogen therapy or bisphosphonates, diet, exercise, and the presence of obesity.
Safety concerns
The Brazilian study had some limitations, according to its authors, since it included women who used estrogen therapy for as short as six months, but studies have shown that estrogen's effects on bone mineral density can increase with longer use. Also, the participants were recruited from a health center and were not a population-based sample.
Calcium and vitamin D supplementation, which was included in the osteoporosis therapy of the treated women in the study, could improve periodontal health, but its possible role is not well-understood, the authors added. Additionally, concerns exist about the long-term safety of the use of estrogen therapy or bisphosphonates.
"Further research is needed to understand if prevention and treatment of osteoporosis may also help to control periodontal disease and tooth loss," the authors concluded.