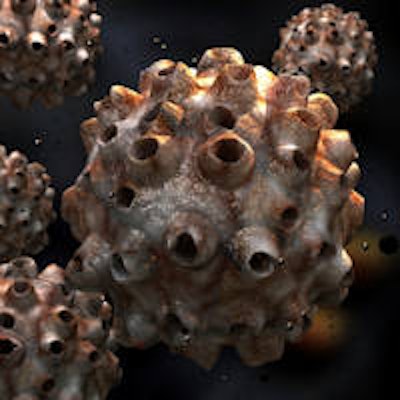 While the effectiveness of vaccinating girls against HPV is well-known, a new Canadian study finds that vaccinating 12-year-old boys also may be a cost-effective method of preventing the spread of oropharyngeal cancer.
The HPV vaccine (HPV4) could extend lives and save tens of millions of dollars in treatment-related costs, according to a new study published in the journal Cancer (April 13, 2015). By 2020, it is projected that HPV-related oropharyngeal cancer will become the most common HPV-related cancer in the U.S., and cost estimates of noncervical HPV-related diseases range from $160 million to $5 billion annually.
While vaccinating women and girls has proved to be a cost-effective strategy for preventing benign and premalignant HPV-related conditions in men and women, previous studies have shown the vaccine also reduces external genital lesions and anal intraepithelial neoplasia by 77.5% to 91.7% in sexually active men, noted the researchers, led by Donna Graham, MB, BCh, and Lillian Siu, MD, of Princess Margaret Cancer Centre in Toronto.
Cost savings emphasized
Using a theoretical cohort of nearly 193,000 12-year-old Canadian boys in 2012, the researchers collected data from patients with HPV-related oropharyngeal cancer who received treatment at Princess Margaret from 2000 to 2010. They found that the HPV vaccine could save from $8 million to $28 million Canadian ($6.3 million to $22.3 million U.S.) over the boys' lifetimes.
The study used a one-time cost for the HPV4 vaccine of $400 Canadian ($318) and a vaccine efficacy rate of 83.8% for the baseline model. The rate of oncogenic HPV infection was set at 0.5%, with a vaccine uptake rate of 50%; the rate of developing cancer after infection was set at 0.4%.
When the researchers assumed vaccine efficacy rates of 83.8% with an uptake rate of 50%, the HPV4 vaccine produced 0.0385 more quality-adjusted life-years and saved $94.49 Canadian ($75.32) per person compared with no vaccine.
The study used 12-year-olds since that is the average age of eighth-grade students when the vaccine is provided to girls.
"We hope that results from this study would raise awareness and lead to further assessment of this important public health issue."
— Lillian Siu, MD, Princess Margaret Cancer Centre, Toronto
The cost of healthcare for U.S. patients with oropharyngeal cancer or oral cancer for one year after diagnosis was $79,151 for patients with commercial insurance, $59,404 for those with Medicaid, and $48,410 for those with Medicare, the authors wrote. When compared with the less than $26,000 treatment costs for Canadian males with oropharyngeal cancer for the same time period, the size of potential cost savings in the U.S. from male HPV vaccination becomes evident, the researchers noted. Direct medical costs were estimated for patients approximately 19 years old from the Ontario Cancer Registry who were diagnosed with oropharyngeal cancer in Ontario from 1997 to 2007.
The authors did note that certain factors could impact the cost savings in boys, including vaccine cost, vaccine effectiveness, costs of cancer treatment (radiotherapy, chemoradiation, chemotherapy, surgery), and survival of patients with HPV-related oropharyngeal cancer.
Vaccine programs
The Centers for Disease Control and Prevention (CDC) recommends that all girls age 11 or 12 get the three doses, and females between the ages of 13 through 26 years should get the HPV vaccine if they have not received any or all doses when they were younger. The CDC recommends the HPV vaccine for all boys age 11 or 12 years and males ages 13 through 21 years who did not get any or all of the three recommended doses when they were younger.
Currently, 23 U.S. states and the District of Columbia have laws that require HPV vaccinations, provide funding to cover the costs of the vaccines, or support public education about HPV and the vaccine.
"We hope that results from this study would raise awareness and lead to further assessment of this important public health issue," Dr. Siu said.