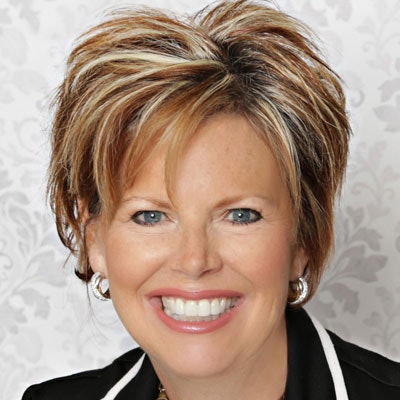 Screening of every patient older than 18 for oral and oropharyngeal cancer in a dental practice is a must. Taking the time to screen each patient is the only way that we as a profession can make an impact on oral cancer survival rates. Whether screening actually prolongs the survival rate from onset of the disease is not something that can be tangibly measured, but we do know that earlier discovery reduces morbidity that is a result of onerous and challenging treatment options.
The visual and tactile oral cancer screening examination does not pose a financial burden on our healthcare system as other screening programs, such as breast cancer screening, arguably may. The oral cancer screening examination is noninvasive, does not involve radiation exposure, and should be provided as a standard of care within the oral assessment.
However, dentists and oral healthcare professionals have a few common misconceptions about oral and oropharyngeal cancers.
1. These cancers are uncommon
If I were to ask you what type of cancer was more prominent -- oral cancers or cancers of the liver, stomach, or cervix -- I am confident that your first response would be the latter. Surprisingly, the estimated number of new oral cavity and pharynx cancer cases in the U.S. for 2017 are more than 49,000, according to the Oral Cancer Foundation, compared with the estimated number of new liver, stomach, and cervical cancers of 40,710, 28,000, and 12,820 respectively.
For men, the oral cavity and pharynx are the ninth-leading anatomical site for new cancers for 2017, according to the American Cancer Society's Cancer Facts & Figures 2017.
2. It is a smoker's disease
While smoking and alcohol are acknowledged risk factors, one of the fastest-growing etiologic pathways for these cancers is infection by the human papillomavirus (HPV). HPV is one of the most common sexually transmitted diseases and accounts for a sizable subset of cancers in the tongue, oropharynx, and tonsils. The U.S. Centers for Disease Control and Prevention has stated that HPV is so common that nearly all sexually active men and women get it at some point in their lives. Almost 100% of those who contract this virus will clear these infections without consequence, or even knowing that they had the infection, also according to the Oral Cancer Foundation.
The oncogenic transformation from a viral infection to a HPV-related oral or oropharyngeal cancer is primarily driven by a persistent infection with HPV16, one of nine out of the 200 identified HPV strains that is associated with cancers. This type of cancer is much more sensitive to conventional cancer treatments, such as radiation therapy and chemotherapy, resulting in a positive impact on published survival rates.
According to a 2010 study in the New England Journal of Medicine (July 2010, Vol. 363:1, pp. 24-35), "published data indicates that tumor HPV status is a strong and consistent determinant of superior survival, regardless of treatment strategy, with five-year survival rates among patients with HPV-positive tumors of approximately 75% to 80%, versus 45% to 50% among patients with HPV-negative tumors."
3. It only occurs in older patients
Many cancers have a patient profile that includes older adults. However, HPV-related oropharyngeal cancer is often seen in a much younger range of patients, who, again, are predominantly male and often nonsmokers.
That's not to say that older patients aren't also at risk. This type of cancer can strike patients of almost any age, according to a 2016 study from Morbidity and Mortality Weekly Report (July 8, 2016, Vol: 65:26 pp. 661-666).
4. Symptoms are easy to see
HPV-related oropharyngeal cancer may reside in a more visually challenging anatomical area than other oral cancers, for instance the posterior base of the tongue, tonsillar regions, and areas of lymphoid tissue.
A number of symptoms have been historically related to oral cancer that always warrant further investigation:
A leukoplakic, erythroplakic, or colored lesion
An ulcerated, raised, or friable lesion
An area of induration or hardness
A palpable firm, fixed node that does not resolve within the standard 14 days: Clinical recommendations suggest that a suspicious finding or a finding with no known etiology should never be "watched" for more than 14 days.
However, HPV-related oropharyngeal cancers may also be affiliated with other symptoms that may not be visually apparent:
"The U.S. public possesses a low level of knowledge and awareness about oral cancer and specifically oral cancer screenings."
Hoarseness
Continuous sore throat
Recurrent throat infections not responding to antibiotics
Asymmetry in tonsillar area
Pain when swallowing or difficulty swallowing
Pain when chewing
Continual lymphadenopathy
Nonhealing oral lesions
Bleeding in the mouth or throat
Unilateral ear pain
A lump in the throat or the feeling that something is stuck in the throat
Unexplained weight loss
Slurred speech
Tongue that tracks to one side when stuck out
5. All your patients are aware of the risks
While we might like it to be different, in fact the U.S. public possesses a low level of knowledge and awareness about oral cancer and specifically oral cancer screenings. Approximately one-third of the U.S. population state they have had an oral cancer screening examination.
A recent national consumer survey conducted in March revealed that among U.S. adults, the majority knows very little or nothing at all about oral cancer (62%), and only 29% reported being screened for oral cancer at their last dental checkup, according to the survey findings released by Vigilant Biosciences.
In conclusion and on a personal note, my niece recently found herself in need of finding a new dental home. On completion of her new-patient examination, my niece inquired as to why there had not been an oral cancer screening performed that included checking both inside her mouth and also palpating her neck. She was informed that she did not fall into the high-risk category and an oral cancer screening was not necessary.
For any family who has suffered the loss of a loved one from oral cancer, as mine has, this attitude from an oral health professional is disturbing.
Jo-Anne Jones, RDH, is the president of RDH Connection. She proudly partners with the Oral Cancer Foundation in conveying the urgent need for changing the way in which we screen for oral cancer to meet the needs of today's population. She can be contacted through her website, www.jo-annejones.com.
Disclosure: The author serves as an opinion leader/consultant for Orascoptic and LED Dental, as well as in an advisory position for Throat Scope, and has received no compensation for writing this article.
The comments and observations expressed herein do not necessarily reflect the opinions of DrBicuspid.com, nor should they be construed as an endorsement or admonishment of any particular idea, vendor, or organization.