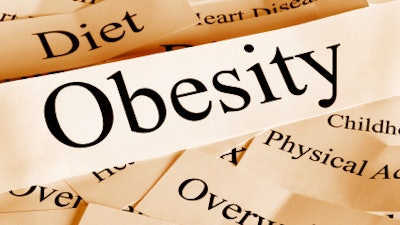 A study in mice has linked obesity with dampened immune detection of oral cancers, according to recent research published in Cell Reports.
A team led by Dr. Yu Leo Lei, PhD, of the University of Michigan Rogel Cancer Center and School of Dentistry, reported that obesity helps establish a type of tumor microenvironment that promotes tumor progression.
"We tend to think about the increased risks for gastrointestinal tumors, breast cancer, pancreatic cancer, and ovarian cancer when it comes to obesity," Lei said in a news release from the university. However, recent research suggests the link between obesity and oral cancer risks is underappreciated, he noted.
To elucidate the link further, the group explored the relationship between saturated fatty acids, the stimulator of interferon genes (STING) type-I interferon pathway, and NLRC3, a recently identified DNA-binding protein that suppresses the STING pathway (Cell Rep, March 22, 2023, Vol. 42:4, 112303).
Essentially, the team found that saturated fatty acids can block the STING pathway, which is induced by cytosolic DNA and promotes antigen-presenting cell maturation, by inducing NLRC3.
"Myeloid cells in obese mice were insensitive to STING agonists and were more suppressive of T-cell activation compared to the myeloid cells from lean hosts," Lei explained. This feature drove the loss of immune subsets that were crucial for anti-tumor immunity in the tumor microenvironment.
Lei said this is the first study establishing a mechanistic link between obesity with oral cancer immune escape.
"We're excited about the translational implications," Lei concluded.