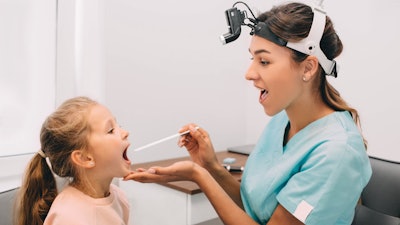 The education committee of the Pennsylvania House of Representatives unanimously approved a bill on October 17 that would allow dental hygienists to perform state-required dental screenings for children entering specific grades of public school.
Currently, only dentists are permitted to conduct the mandated dental exams for children entering kindergarten or first grade, third grade, and seventh grade, according to the state's Public School Code of 1945.
Next, House Bill 1478 will go before state representatives for a vote. If it passes in the House, it will also have to be approved in the Senate. If both houses approve the bill, it will be sent to the governor to be signed into law.
In June, Reps. Morgan Cephas, D-Philadelphia, and Mindy Fee, R-Lancaster County, proposed the legislation to give school districts more flexibility in fulfilling the dental screening requirements. Increasingly, districts were having difficulties hiring dentists to satisfy the law, according to a memorandum of the bill.
There are more than 1.8 million students in more than 3,300 public schools in Pennsylvania. In 2020, the state had 132,130 children enrolled in pre-kindergarten and kindergarten, 128,159 in third grade, and 137,748 in seventh grade. These were the latest enrollment figures available from the Pennsylvania School Boards Association.
In addition to gaining bipartisan support, the bill is supported by the Pennsylvania Dental Hygienists' Association, the Academy of General Dentistry, the Pennsylvania Coalition for Oral Health, the Pennsylvania School Boards Association, the Pennsylvania School Administrators Association, the Pennsylvania Department of Health, and Children First PA.