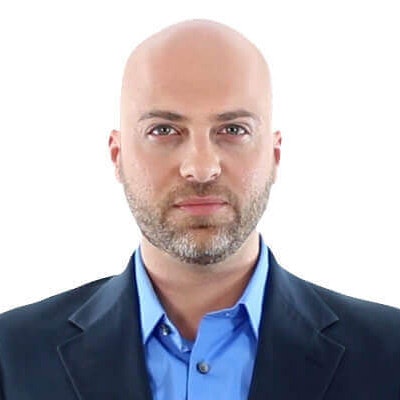 We've all heard of nice restaurants that require an insider to get a table. Popular Broadway shows sold out for years. And people making appointments with their favorite hair stylist months in advance to be sure of getting a spot. These are examples of appointments that have a lot of appeal for the consumer, and they tend to keep them.
But what about your practice? Do you suffer from broken or changed appointments or even no-shows? I'd wager that nearly all practices experience cancellations or no-shows. But why does this happen? If someone is willing to make an appointment for a meal months ahead of time and yet skip out on a cleaning appointment, something is off.
Unpleasant association
First -- and this is most likely pretty obvious to anyone in the industry -- dental work is somewhat unpleasant in the minds of the typical patient. Most likely that's because of one or more uncomfortable or painful experiences in the patient's past.
Second, dentistry is becoming more and more commodified. Corporate and independent practices that are competing on price drive down costs by treating every patient similarly. So, in the mind of the patient, it doesn't matter if they don't show up for an appointment, because the dentist down the street will perform exactly the same work for about the same price. So why worry about it?
And, finally, to make the issue a bit more personal, it's likely that your front office team members fail to establish any kind of connection with a patient on the phone when the appointment is made. The caller's questions are answered without any real concern and then they are pushed into making an appointment.
But it's not really the team member's fault. You can't blame someone for following instructions. For instance, how often do you come across the "two-minute rule" regarding the length of time to spend on a call? I don't know about you, but I can't even order pizza in two minutes, much less get a feel for a dental practice and decide if that's where I want to go for my dental work.
End result
Does this scenario sound familiar: A potential patient with some need for dental care calls in, is met with a curt and unfeeling voice, makes an appointment for some time in the near future so that the "doctor can take a look." That patient will likely hang up with a definite feeling of unease. Would it really surprise you or anyone on your team that a patient treated in this manner has a pretty good chance of changing that appointment in favor of anything that seems more important?
"The solution to broken appointments is to train your team to build a relationship with your callers."
Ultimately, the solution to broken appointments is to train your team to build a relationship with your callers. Rather than taking a transactional approach to the call, have your staff spend a few extra minutes getting to know the patient and doing the following:
Rooting out and empathizing with the patient's real treatment needs.
Making sure that they are set up for the right kind of appointment.
Talking up the importance of oral health.
Emphasizing the work that the entire team does to prepare for their visit.
Highlighting some of the things about the doctor and the practice that will make their experience special.
Thanking them for making the appointment.
Patients treated with care on the phone tend to be excited for their appointment and show up. Investing that little bit of time to getting to know the patient will pay off in fewer cancellations over the long run, improved case acceptance, and more referrals.
Alex Nottingham, JD, MBA, is the CEO and founder of All-Star Dental Academy. He is the author of the book Dental Practice Excellence. He can be reached at alex@allstardentalacademy.com. Visit allstardentalacademy.com/free-training to learn more about the academy's team performance training.
The comments and observations expressed herein do not necessarily reflect the opinions of DrBicuspid.com, nor should they be construed as an endorsement or admonishment of any particular idea, vendor, or organization.