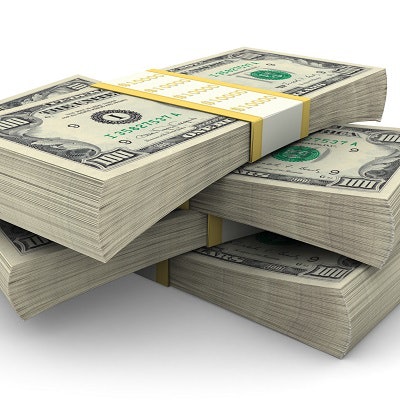 An oral surgeon in New Jersey, who engaged in what the licensing board called "hit and run dentistry" because it left patients injured and in debt, lost his license and must pay about $520,000 in fines and restitution.
The New Jersey State Board of Dentistry revoked the license of Andrew Maron, DDS, who preyed on vulnerable patients, such as the elderly, often pressuring them into teeth extractions and replacements and unnecessary oral surgery, according to a release issued November 26 by the New Jersey Division of Consumer Affairs.
Dr. Maron must pay $138,500 in civil penalties, about $75,000 in restitution to 15 patients, and about $304,000 in costs and attorneys' fees for his dental practices that left many low-income, disabled, and elderly patients throughout New Jersey with harmful consequences, the release stated.
"Revolving-door dentistry that puts practitioners' financial gain ahead of patient health and safety erodes public trust and undermines the integrity of the entire profession," Attorney General Gurbir Grewal said. "That's why it's important for the board to take decisive action in cases like this one."
The beginning of the end
The 58-year-old oral surgeon, who owned multiple practices in New Jersey, has been barred from practicing since 2015 when the state lodged multiple allegations of negligence, gross negligence, and professional misconduct against him.
The board's final decision released on November 1 puts an end to his case. The board found that Dr. Maron took a "cavalier indifference to his patients' well-being," and his approach showed a "pattern of substantial deviations from the standard of care that existed unabated for years," the release stated.
The board concluded that Dr. Maron engaged in numerous risky and inappropriate acts between 2010 and 2015, including the following:
Pulling natural teeth and replacing them with dental implants with little or no regard to the restorability of the natural tooth
Placing numerous implants that failed, some of which migrated into patients' sinuses or were swallowed by patients
Planning and performing treatments without regard for patients' abilities to pay for them
Discussing treatments after patients had received anesthesia
Pressuring elderly patients into having implants placed without preoperative diagnosis, review, or informed consent
Pressuring Medicaid patients into taking CareCredit loans which exceeded their ability to repay
Ignoring or failing to take patients' medical histories
Submitting inaccurate and inflated billing for treatment
Failing to ensure that the dentists he employed practiced with patients' health, safety, and welfare in mind
Some of the most outrageous acts
One standout case in the board's final order includes a 64-year-old man who took out loans to have Dr. Maron remove 10 teeth and place six implants. However, the man's records did not include a computed tomography scan or any other evidence that he required this dental work. Also, he was never informed that one of the implants had been displaced and was floating in his sinuses, the board stated.
Another patient, a 26-year-old woman, said she was not properly anesthetized for her oral surgery, and Dr. Maron's 8-year-old son was present during her procedure. The boy not only distracted him but also handled dental instruments, according to the board.
In addition, a 29-year-old woman had Dr. Maron place an implant while she was under sedation. She testified to the board that she was sitting alone in the waiting room when she woke up from the procedure. A few days later, she said her face and throat swelled. When she told this to Dr. Maron, he called her a hypochondriac but prescribed her an antibiotic, steroids, and a painkiller. Still in pain three weeks later, she returned to Dr. Maron who "numbed" her and used "pliers." When she visited another oral surgeon, she learned that the implants had been removed.
Finally, Dr. Maron gave local anesthesia with epinephrine and prescribed Vicodin to a 25-year-old pregnant woman, despite her telling him that her doctor only wanted her to be given acetaminophen for pain, according to the board.
The board's decision to remove Dr. Maron's license largely upholds the findings of an administrative law judge who heard the case in a series of hearings that concluded in January 2019.
In an initial decision rendered in May 2019, Administrative Law Judge Susan Scarola concluded that Dr. Maron's practice was "so overextended it was almost impossible for him to provide quality care," according to the release.
Acting Director of the Division of Consumer Affairs Paul Rodriquez said Dr. Maron deserved to lose his license.
"His disregard for the well-being of his patients makes a mockery of the standards adhered to by those who are privileged to hold a license to practice dentistry," Rodriquez said.