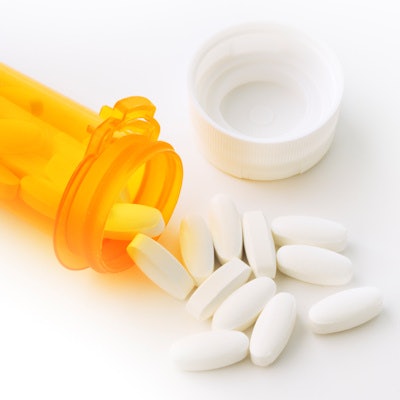 The Iowa Dental Board has suspended the license and the general anesthesia permit for an oral surgeon who allegedly diverted patients' opioids for his own personal use, according to a settlement agreement and final order.
The dental board suspended the license of Andrew Hartwig, DDS, PhD, of Oral Surgery Associates of Iowa City, after finding that he engaged in unprofessional or unethical conduct. Their findings were based on allegations that he diverted opioids meant to be used to sedate patients for his own personal use.
His license remains suspended until January 31, 2020. His suspension will be stayed and his license will be placed on probation for five years if he complies with a host of conditions, including enrolling in the Iowa practitioner program, according to the board's December 3 settlement order. The practitioner program evaluates, assists, and monitors the recovery or rehabilitation of professionals, such as dentists and hygienists.
Dr. Hartwig's general anesthesia permit will be suspended through March 31, 2020. From April 1, 2020, through August 31, 2020, he may not personally administer sedation. However, he may use the services of a licensed sedation provider or another permit holder to provide sedation to his patients.
On September 1, 2020, Dr. Hartwig will be permitted to administer sedation to patients only if he has completed the practitioner program.
If Dr. Hartwig "is successfully discharged from the Iowa practitioner program, he shall remain subject to the probationary terms until he is discharged from probation," according to the order.
Hartwig, who has had a license since 1993, is restricted from administering opioids for sedation under the board's order. He also must have a board-approved practice monitor watch over him at work. The monitor will have to report any concerns and submit quarterly reports to the board throughout the probationary period, the order states.
The staff at Hartwig's practice must ensure that the oral surgeon doesn't have access to the space where the controlled substances are stored. He also must pay $1,200 annually to the board for the entire probationary period to cover the cost of the monitoring. Dr. Hartwig also must submit quarterly reports to the board about his compliance.
Finally, Dr. Hartwig agreed to pay a civil penalty of $10,000, which will be paid into Iowa's general fund, as part of the settlement.