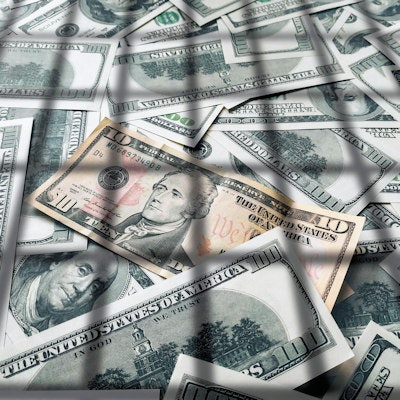 A man in California was sentenced to prison for defrauding banks out of $2 million by conspiring to steal identities of about a dozen dentists, using the information to open sham dental offices, and opening fraudulent lines of credit.
After calling his actions "outrageous," a U.S. judge sentenced Ararat Yesayan on March 3 to 37 months in prison and ordered to pay about $2 million in restitution. The 39-year-old man pleaded guilty in May to one count of conspiracy to commit bank fraud, according to the U.S. Attorney's Office of the Central District of California.
One of Yesayan's alleged accomplices Varooj Arakelian, of California, is scheduled to go to trial on June 23. Charges are pending against a third defendant, Artin Sarkissian, also of California, the office stated.
From October 2010 until March 2014, Yesayan and others stole dentists' personal information, including dental license numbers, and posed as dentists. They used their victims' names and other information to acquire commercial office space so they could operate what appeared to be real dental practices, according to the U.S. attorney's office.
Part of their scheme included Yesayan and his co-conspirators submitting change of address requests to the Dental Board of California. They forwarded the addresses of the commercial spaces they acquired to the board, so that they would receive any mail that the dentists they were impersonating should have received, officials stated.
Additionally, they used the stolen identities to apply for lines of credit that banks had offered the dentists. Once they were approved for credit, they submitted multiple fake dental claims for procedures that were never performed on patients who never existed. Funds paid out were funneled into bank accounts controlled by Yesayan, according to the U.S. attorney's office.
The scheme resulted in the lenders Citibank and Synchrony Bank, which was formerly known as GE Capital Retail Finance Bank, losing about $2 million in the scheme.