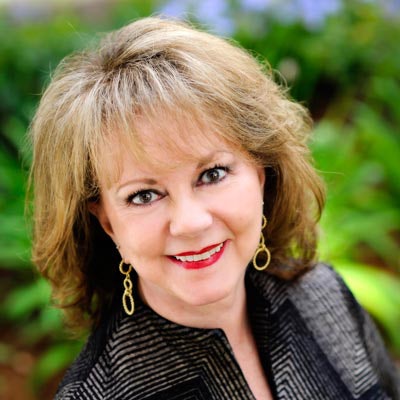 It's almost time. You're finally preparing to reopen your office from the COVID-19 shutdown. While I'm sure you're ready to be chairside again, it's important to remember that it's not going to be business as usual. There will be a new normal, and you must be prepared to make the necessary adjustments.
COVID-19 has changed the way patients think about going to the dentist. Many are worried about the possibility of contracting the virus while in your office, which may be enough to keep them from scheduling an appointment. You and your team members will have to reassure patients that you're taking the proper steps to keep them safe, and that their health is your No. 1 priority -- and you need to start doing that now.
You also have to remember that, like you, many patients haven't been working these past few months. They're dealing with financial concerns that weren't an issue earlier this year, and those concerns might also keep them from getting the care they need.
The reality is that you're likely going to have a light schedule at first, but I want to help you get your production numbers up as quickly as possible. For a successful reopening, you need to have a plan in place to get more patients in the chair. Here are my tips to make that happen.
Get on the phone
It's time to start calling every patient who needs an appointment. I suggest you make at least 10 calls a day. Run reports to see who is due or past due, and be sure to work from the computer in real-time as you're making these calls to ensure you have the most current information. Use this as an opportunity to tell patients about the extra precautions you're taking to keep them safe.
After each call, document in the patient's progress notes the time, your name, and the result. If the patient opted not to schedule, write down why.
It's best to start this process two weeks before you reopen and to continue even after you're back in the office. Task one of your team members with making these calls and reporting patient feedback at daily meetings. This will help you make necessary adjustments moving forward.
Offer financial incentives
Money is also a concern for many of your patients. This pandemic may have left them without a job and without dental insurance. Let them know that you understand and want to help by offering an incentive that brings down the price of their next visit.
Tell patients about your financial "give-back plan" when you call to schedule and/or send a reminder. I suggest you offer an incentive for at least the first 90 days after you reopen, such as for any visit scheduled through September 1, for example.
What incentives should you provide? Take 15% off the visit or maybe just on periodic exams and professional cleanings, for example. You also might consider a flat fee for periodic exams so patients know exactly what they're expected to pay. Maybe consider skipping x-rays or not charging for your exam. Be creative and find ways to execute your "give-back plan" to lower costs for patients.
I know you're trying to get revenues back up, so discounting treatment might not seem all that appealing right now. Just remember this is about getting patients in the chair. Lowering fees makes patients more likely to accept the treatment they need, boosting productivity and bringing much needed money into the practice.
Be prepared for longer appointments
While you're going to be seeing fewer patients than you're used to (at least at first), appointments are going to take more time. You'll spend part of the appointment talking about your shelter-in-place experiences, which is a great way to strengthen patient connections. You'll also want to take some time to let patients know about the extra steps the practice is taking to ensure safety and to remind them of any special discounts you're offering.
Education is also more important now than ever. Patients are going to be hesitant to spend money, but if they understand the potential consequences of not going forward with treatment, they'll hopefully see the value in investing in their dental health.
Find ways to reduce overhead
This is critical. I suggest you go through every monthly expense and ask yourself what you can reduce or eliminate. Hopefully, you've already done this. Determine what inventory you can hold off on ordering and examine your lab expenses. I can't stress enough how important it is to lower your expenses until production is back up.
Offer third-party financing
Knowing they can pay for dentistry in small monthly payments will make patients more comfortable accepting treatment. Be sure to talk with patients about third-party financing options such as CareCredit.
Make same day-dentistry available
Patients are just now getting back to work, and finding time to fit in one, let alone multiple, dental appointments is probably not a top priority. That's why it's important to offer same-day treatment when you can. This shows you understand the challenges your patients are facing and are doing the best you can to make dentistry both affordable and convenient.
Coming out of this crisis, you're probably feeling a little overwhelmed and unsure about the future. Remember, you're not in this alone. I want you to have a successful reopening. I'm offering virtual coaching to help you prepare for the new normal, so you can get a steady flow of patients as soon as possible. Contact me and we'll get started.
Sally McKenzie is the CEO of McKenzie Management, a full-service dental practice management company. Contact her directly at 877-777-6151 or at sallymck@mckenziemgmt.com.
The comments and observations expressed herein do not necessarily reflect the opinions of DrBicuspid.com, nor should they be construed as an endorsement or admonishment of any particular idea, vendor, or organization.