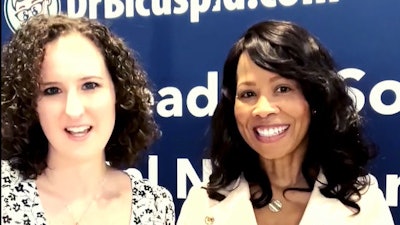 DrBicuspid sat down with Dr. Monica "mOe" Anderson at the Chicago Dental Society 2023 Midwinter Meeting to discuss the importance of an ongoing discourse on diversity and why pursuing multiple passions helps you be a better dental practitioner.
Anderson also shared a bit about her well-received TEDxOshkosh talk titled "What Dentistry Teaches Us About Curbing Racism."
See more insights in the video below.