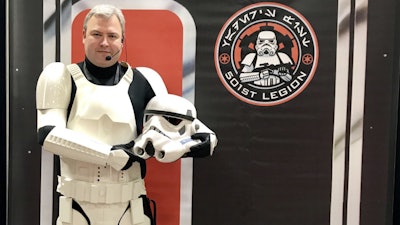 Image courtesy of Dr. Jeff Powell/Sherwood Dental.
An Arkansas dentist who made his debut on "Wheel of Fortune" "Star Wars" week on Memorial Day solved the final puzzle, walking away with some major cash winnings.
Dr. Jeff Powell of Sherwood Smile filmed the episode in February, but it was not shown until May 29. Watch Powell, who is also an avid "Star Wars" fan, play and win below.