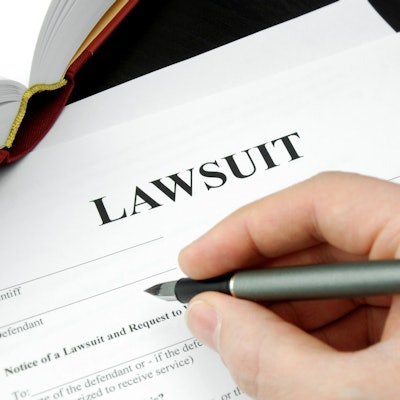 A dental assistant in Illinois has filed a lawsuit against her former employer and his dental practice, claiming she was subjected to racial jokes and was fired after refusing the dentist's sexual advances, according to news reports.
La'Tishia Bentley is suing Yun Sup Kim, DDS, and his practice, Emerald Terrace Dental in Swansea, claiming the dentist fired her the day after she did not accept his second offer of a house in exchange for weekly meetups for sex. She is suing him in St. Clair County Circuit Court for at least $15,000 in damages.
The next scheduled court appearance for this case is January 27, according to county court records.
Bentley says she began working as a dental assistant at Emerald Terrace Dental on April 9, 2019. She claims that her problems with Dr. Kim started on April 30 when she began feeling dizzy at work, according to her suit filed on November 22. Bentley alleges that Dr. Kim insisted on taking her to a local pharmacy to get her blood pressure medication.
When Dr. Kim pulled up his car to pick up Bentley, she claims he told her that she had to "sit in the back where the rest of the blacks sit." Bentley claims that this wasn't the first time that she was subjected to racist remarks. During her brief period of employment, she claims Dr. Kim made several racist jokes.
On June 5, Bentley claims that Dr. Kim offered to buy her a home if she agreed to have sex with him once per week, according to the suit. Then, she alleges that he opened the center console of his truck and showed her VIP passes to Larry Flynt's Hustler Club, which is a local strip club, the suit states.
Bentley, who was sitting in his truck at the time, says she was sickened by the proposition and immediately left the vehicle. About three days later, Dr. Kim called Bentley's cellphone repeatedly, asking why she wasn't accepting his offer, according to the suit.
On June 10, Bentley claims Dr. Kim offered again to buy her house in exchange for sex. When she denied him again, Dr. Kim became angry, according to the suit. She says she was fired on June 11.
Bentley claims in the suit that Dr. Kim violated the Illinois Human Rights Act by creating a hostile work environment, discriminating against Bentley, sexually harassing her, and retaliating against her when she refused his advances. Bentley seeks compensation for the loss of her employment, the loss of past and future earnings, emotional humiliation, and distress.
This isn't the first time Dr. Kim has found himself in hot water with the law. He is awaiting prosecution on 13 counts of wire and healthcare fraud.
He was indicted in August 2019 and accused of fraudulently collecting about $700,000 in Illinois Medicaid reimbursements for filling cavities and tooth extractions that he never performed, according to the U.S. Department of Justice.
Dr. Kim faces up to 10 years in prison for each count of healthcare fraud and a fine of $250,000, as well as a 20-year statutory maximum prison term for the wire fraud charge and forfeiture of the Medicaid funds collected.