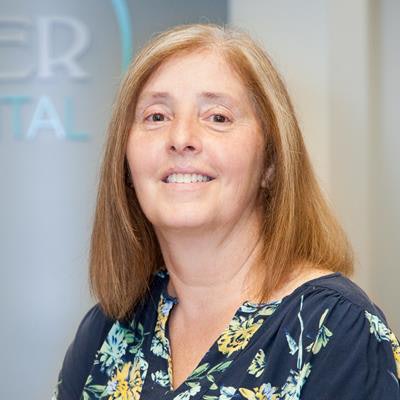 An effective dental assistant contributes to team synergy and makes all team members more effective, according to 98% of the dentists and dental office managers who responded to the Dale Foundation's Value of Dental Assistants to the Dental Practice survey.
Although synergy can be defined in a number of ways, my personal favorite comes from Merriam-Webster. There, it states that synergy occurs when "the whole is greater than the sum of its parts."
Dental assistants understand that a team can accomplish substantially more by working together than the team members could individually. When team synergy is working at peak performance, the outcome is efficiency, productivity, and effectiveness that are multiplied exponentially. They play to one another's strengths and support one another in strengthening weaknesses that could prohibit their team members and, by extension, their practice from reaching its full potential.
Dental assistants contribute to team synergy in a number of ways, such as helping to ensure that clinical procedures run smoothly, infection control and sterilization processes are on track, and patients are comfortable, safe, and well cared for. Dental assistants set the example that everyone is in it together, as evidenced by their willingness to help wherever and whenever they are needed. They are often the first ones to arrive in the morning to start setting up for the day and the last ones to leave at night after ensuring that everything is cleaned up and ready for the next day.
In many offices, dental assistants can be found helping other team members by documenting periodontal charting, breaking down and setting up their rooms, and sterilizing their handpieces and instruments. This helps to keep things running on schedule so that patients know that the office values their time.
A truly effective dental assistant anticipates the needs of their dentist. This allows for a more efficient and productive team dynamic that leads to satisfied patients who not only want to return themselves but also share with their friends about the quality service that can be found at the office.
In states where expanded function dental assistants can be utilized, the team synergy is even more apparent as these skills and talents are used to increase the productivity and efficiency of the office even further. Business assistants are also an active participant in creating team synergy by ensuring that administrative and scheduling responsibilities are completed efficiently. The effective flow of patients from back to front and back again indicates success for the team in their efforts.
As we continue to celebrate dental assistants this month, the American Dental Assistants Association would like to thank dental assistants for the role that they play in creating and developing team synergy wherever they serve.
Robynn Rixse, CDA, EFDA, MADAA, is the current president of the American Dental Assistants Association (ADAA).
The comments and observations expressed herein do not necessarily reflect the opinions of DrBicuspid.com, nor should they be construed as an endorsement or admonishment of any particular idea, vendor, or organization.