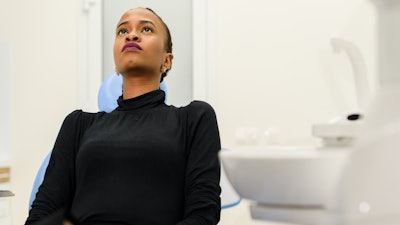 Researchers will test a new cognitive behavioral intervention that is designed to remove a common obstacle to dental care, namely anxiety, according to an article published in the April issue of Health Affairs.
A team led by Dr. Marisol Merchan of Temple University's Maurice H. Kornberg School of Dentistry has received a $2.59 million grant from the U.S. National Institutes of Health to determine whether a cognitive behavioral intervention -- delivered through a series of videos immediately before an appointment -- can ease the anxiety that drives many patients away from vital dental care.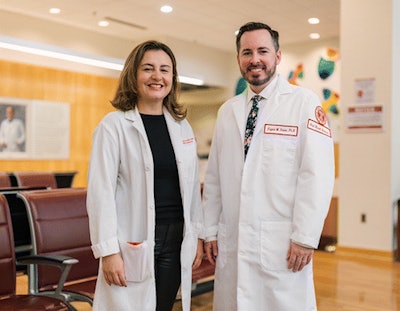 "I hope that we can see a reduction in anxiety and fear," Merchan said in the article. "I want to see that somehow that reduction led [patients] to maybe miss fewer appointments during the course of the next twelve months. And that, overall, they are more satisfied with the dental experience that is being provided at the school."
An estimated 15% of people worldwide report dental anxiety, with women more affected than men, according to a meta-analysis of 31 studies published in 2021, the researchers noted. The most cited reasons for anxiety include fear of the dental experience, a previous negative experience, the cost of treatment, a gag reflex, and fear of bad news.
The study had enrolled 376 patients by early December 2022, according to the article, with patients divided into three groups. In one group, participants complete the intervention before their appointment with the help of someone with graduate-level psychology training. In the second group, the intervention is administered by a dental assistant who has received some cognitive behavioral training. In the final group, which is the control group, participants watch a nature video instead of receiving any cognitive behavioral intervention.
According to the study protocol, anxiety levels will be assessed shortly after the dental appointment, as well as one month and three months later. In addition, patients are followed for the first year to see how many appointments they schedule, whether they keep them, and other changes in patterns.
The researchers hope that the study, which Merchan said she hopes will be published in 2024, shows that a dental assistant can deliver an intervention to patients just before their appointment. Dental assistants are ideal for the task, as they're already involved with educating patients, she said.
"Training in behavioral sciences in dental school has always been very minimal," Merchan said. At most, she noted, "dentists in general practice may have received some training regarding relaxation techniques and breathing exercises."
Ultimately, the goal is to disseminate the intervention more widely to dental schools and dental practices, although broader implementation would require additional funding, according to the researchers.