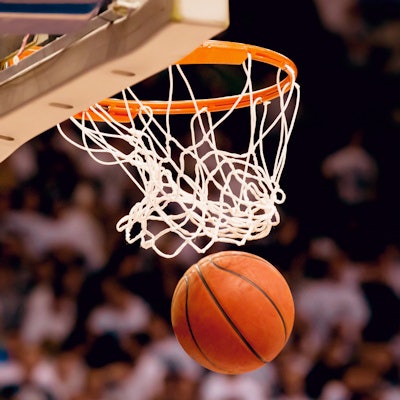 A dentist and two others have been added to the long list of people charged by the U.S. Department of Justice (DOJ) for their alleged roles in a $5 million plot to defraud the National Basketball Association's (NBA) benefits plan.
California dentist Dr. Aamir Wahab, Washington physician Dr. William Washington, and Utah Jazz assistant coach Keyon Dooling were arrested and charged with conspiracy to commit healthcare fraud and wire fraud, according to a press release dated April 27 from the U.S. Attorney's Office for the Southern District of New York. The Utah Jazz placed Dooling on administrative leave following his arrest.
"Health care fraud causes serious problems for both the industry and consumers alike, and results in losses of tens of billions of dollars a year to fraud," U.S. Federal Bureau of Investigation (FBI) Assistant Director-in-Charge Michael J. Driscoll said in the release.
The trio face maximum sentences of 20 years in prison. Additionally, Williams and Anderson face mandatory minimum sentences of two years in prison for identity theft charges, according to the release.
New details in ongoing story
The arrests are the latest development in the alleged plot to defraud the NBA Players And Welfare Benefit Plan. Last October, more than a dozen former NBA players and a spouse were arrested for their reported involvement in the scheme, including Terrence Williams, a former New Jersey Nets player accused of being the ringleader, and Alan Anderson, formerly of the Washington Wizards.
From about 2017 to 2020, athletes purportedly submitted $5 million in medical and dental claims for treatments they never received from the NBA plan, which provides coverage to current and former players and their families. Wahab and Washington allegedly provided Williams with fraudulent invoices that he distributed to his co-conspirators.
The DOJ press release contains messages reportedly exchanged between Wahab, Williams, and Dooling that offer insight into the alleged scheme.
In March 2019, Williams allegedly requested that Wahab produce more fraudulent invoices, but the dentist was hesitant because they were having difficulties collecting kickbacks from the players. Williams reportedly sent a text to Wahab stating, "YOUVE MADE THOUSANDS OF F[---]ING DOLLARS TO PRINT A INVOICE WITH A NAME AT THE TOP like you f[---]ing kidding me[?] We not gonna act like you doing dental work."
The DOJ also claims that in April 2018 Wahab and Dooling exchanged messages about creating fake invoices for another ex-NBA player:
Dooling: Let's make this thing grow sir.
Wahab: Lol I'm down bro[.] Get me the whole NBA [laughing emoji].
Dooling: Yes we will[.]
In other text messages, Dooling reportedly discussed transferring money obtained in the scheme with another co-conspirator, according to authorities. The DOJ also claimed messages contain the names, dates, and amounts to be listed on the fraudulent invoices.