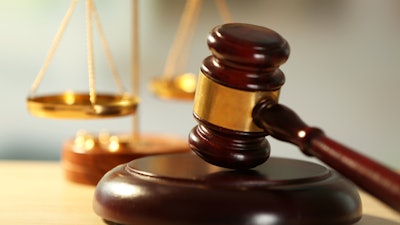 A Massachusetts dentist was sentenced on May 15 to jail for purportedly intercepting $1.2 million in reimbursement checks sent to his employer and diverting the funds to a secret bank account, according to the U.S. Department of Justice.
Dr. Jack Massarsky, 65, who worked as a dentist and bookkeeper at Hyannis Dental Associates in Massachusetts, was sentenced to two years in prison and three years of supervised release. Prior to sentencing, Massarsky, who pleaded guilty in January to mail fraud and wire fraud, paid more than $1.2 million in restitution, according to a press release dated May 15 from the U.S. Attorney's Office for the District of Massachusetts.
In 2015, Massarsky reportedly opened a secret bank account in the name of the dental practice and intercepted insurance reimbursement checks sent to his employer, depositing the funds into the account. Massarsky did this for more than five years, embezzling more than $1.2 million. He allegedly used the funds to pay for personal and family expenses, according to the release.
Additionally, Massarsky was accused of using the dentistry practice's name to fraudulently apply to the U.S. Health Resources and Services Administration Provider Relief Fund in July 2020. The fund provided economic assistance to qualifying healthcare providers, including dental practices during the COVID-19 pandemic. Massarsky obtained more than $52,000 in pandemic relief funds, which he deposited into the secret bank account he had opened, according to the news release.