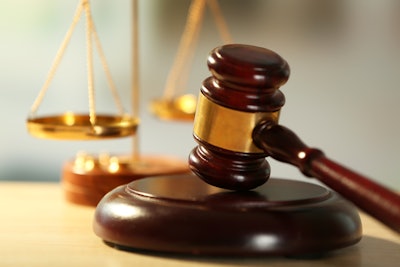 An ex-New Jersey Nets player was sentenced to 10 years in prison for his role in a scheme to defraud the National Basketball Association's (NBA's) benefits plan by submitting $5 million in fake dental and medical claims, according to the U.S. Department of Justice.
Terrence Williams, who had pleaded guilty to conspiracy to commit healthcare and wire fraud and aggravated identity theft, was considered the ringleader and one of about two dozen players and others who were charged in 2021 and 2022 with their involvement in defrauding the NBA Players' Health And Welfare Benefit Plan. In May 2022, Williams had been remanded to jail awaiting sentencing after he allegedly sent threatening messages to a witness in the case, according to a press release dated August 3 from the U.S. Attorney's Office, Southern District of New York.
In addition to his prison term, Williams, 36, of Seattle, was sentenced to three years of supervised release and ordered to forfeit $653,672 and pay $2.5 million in restitution.
In October 2021, Williams and more than a dozen former NBA players and a spouse were arrested for their alleged involvement in the scheme. From 2017 to 2020, the players reportedly submitted $5 million in medical and dental claims to the NBA plan, which provides coverage to current and former players and their families, for treatments they never received, according to the release.
Williams, the reputed orchestrator of the scheme, purportedly recruited former players by providing them with fake invoices that they could use to substantiate their claims. The ringleader allegedly used invoices from a dental practice in Beverly Hills, CA, a chiropractic office in California, and a doctor's office in Washington state to defraud the plan.
Additionally, many of the athletes reportedly paid Williams at least $300,000 in kickbacks for supplying false documentation that was used to support the fake claims. During the life of the scam, Williams reportedly used the identity of an administrative manager of the NBA's plan, according to the release.
In May 2022, California dentist Dr. Aamir Wahab, a physician in Washington, and Utah Jazz assistant coach Keyon Dooling were arrested and charged with conspiracy to commit healthcare fraud and wire fraud.