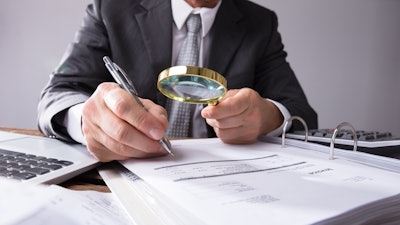 An orthodontist has agreed to pay $985,541 to resolve a case that came to light following the filing of a whistleblower lawsuit in which false claims allegedly were knowingly submitted to Tennessee's Medicaid program.
Dr. Michael Sawaf and his company -- Premier Dental Group of Knoxville, formerly known as Orthodontic Designs by Michael Sawaf -- have agreed to the payment to resolve allegations that they knowingly and improperly submitted false claims for dental services to TennCare in violation of the False Claims Act (FCA) and the Tennessee Medicaid False Claims Act. Erin and Reja Ferdowsi, who worked at Premier, have agreed to resolve similar allegations against them, according to a press release dated October 2 from the U.S. Attorney's Office for the Eastern District of Tennessee.
A lawsuit filed in 2020 under the qui tam, a provision of the FCA that permits whistleblowers to report fraud on behalf of the U.S. and receive some of the recovered money, triggered the investigation. The whistleblower's portion is $182,325, according to the release.
The settlement resolves allegations that Premier Dental knowingly submitted, or caused the submission of, false claims to TennCare for reimbursement of various dental procedures between January 2016 and December 2020.
Also, it resolves claims that in August and September of 2019, the dental practice knowingly submitted claims for payment to TennCare that falsely identified credentialed dentists as the rendering service providers. The procedures were rendered by uncredentialed dentists, which makes them ineligible to seek reimbursement from TennCare, according to the release.