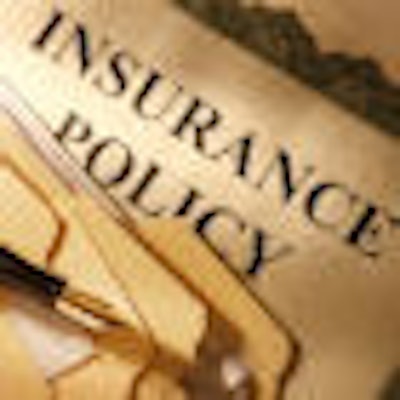 In today's economic environment, the watchword of every company -- be it a solo practitioner or a large corporation -- is cash flow. And nothing can set your teeth on edge and reaching for your bruxism appliance faster than a slew of rejected insurance claims.
Most dental insurance companies agree, though, that many claims are denied for some common, easily correctable (usually) reasons. Here are my top 10:
"Many claims are denied for some common, easily correctable reasons."
1. Incomplete/inaccurate/unreadable claim information
This is by far the No. 1 reason for claims being denied, delayed, and returned. Ensure that all the claim form fields are completed and accurate. Make it a habit to have patients review their benefits whenever they come in for a recall visit so your information remains current. Remember, although patients may have the same employer as their last visit, their benefits coverage and group number may have changed.
In addition, as insurance companies move to streamline their processes, they are relying more and more on OCR (electronic scanning) to input their claims. That means, besides being accurate, the information must be legible. Smeared or too-light writing may not be scanned correctly, leading to delay or denial of your claim.
2. Missing tooth clause
This is the second most frustrating denial. A patient presents with a missing tooth. He states that he has dental insurance. You place a fixed bridge, file the insurance form, and the bridge is denied because the missing tooth was extracted prior to the patient's dental coverage and its replacement is not a covered benefit. Suddenly, the patient owes you a lot more money than anticipated.
This can be avoided by knowing a patient's benefit status before performing any complex procedures. Once treatment extends beyond simple restorative to crowns, fixed or removal prosthesis, implants, etc., my suggestion is to file a predetermination so everyone knows his/her fiduciary responsibility up front.
3. Contractual clinical denials
Some dental contracts just do not cover certain services. Sometimes the noncoverage of those services makes sense, such as cosmetic services like bleaching or placement of purely aesthetic veneers. If patients want to look better, they should accept responsibility for the cost.
However, sometimes the lack of coverage does not make clinical sense -- for example, splinting. Remember that noncovered services are just that: services not covered whether it is logical or not. Consult the patient's benefit booklet or the company's Web site for these services.
4. Contractual limitation denials
These are nonclinical circumstances that do not allow payment of benefits. Examples include:
Age: Many insurance contracts do not allow certain procedures on patients based on their age. These procedures may include crowns, removable/fixed prosthesis and periodontal work, endodontics, and sealants. Obtain the cutoff date for each patient as these restrictions can vary from carrier to carrier.

Frequency: Most dental contracts place a limit on how much time must elapse before certain procedures can be repeated on the same tooth. The most common frequency limitations are for examinations (usually twice a year), prosthetics (with individual crowns and removable/fixed bridges the amount of time that must elapse between placement can vary from five to10 years depending on the insurance carrier and individual plan), and periodontics (limitations usually exist on how often scaling, root planing, and osseous surgery can be performed on the same arch).

Waiting periods: Some plans have a waiting period between a patient becoming covered and when benefits for certain services are eligible. For example, one large insurer requires all new employees to have all basic services (restorative, endodontics, periodontics, and extractions) completed before coverage begins. Even then, patients are not eligible for prosthetics for one year.
5. Unreadable documentation
X-rays and charting that are difficult to read or interpret cause many claims to be delayed or denied. Make sure to send the correct x-rays (don't send a film for No. 3 instead of No. 14) and that they are mounted, labeled (right/left), and readable. The same applies to periodontal charting. A good rule to follow is to only submit documentation that you would feel comfortable presenting to your study club.
6. Student verification
Many claims are delayed because of inadequate documentation of a student's status. Be sure and check with your carrier to fully understand the requirements, which usually include a copy of the student's class schedule for that semester.
7. Nonresponse from office
Another common reason for claims to be denied is nonresponse from the office. In today's busy dental office, it's no surprise that queries from insurance companies can go missing or get lost. If they go unanswered, however, the claim may be automatically closed or denied based on lack of response. Ensure that your office has a process that tracks and addresses insurance company inquiries in a timely manner.
8. No explanation for replacement
Just because a crown or fixed or removable bridge is over the contractual frequency time limit does not mean that it is eligible for replacement. The functionality of the restoration must be compromised as well (open margins, decay under margins, etc.). If you can't demonstrate this need via an x-ray or narrative, your replacement service will not be approved. Make sure you complete the appropriate section on the claim form, including when it was originally placed and why you feel replacement is clinically necessary.
9. Incorrect CDT coding
CDT-2009-2010 (Current Dental Terminology) is the ADA's current code set that should be used for reporting all dental procedures you perform. If you use any other codes, or old discontinued codes, expect those services to be denied. Common coding mistakes include confusing the codes for single crowns (2000 series) and prosthetic retainers (6000 series), forgetting to use a code at all, improper application of the periodontal codes, and using the X999 (unspecified procedure) rather than submitting a definitive code for the procedure you performed.
10. Duplicate service
A lot of time, paper, and postage are spent on filing claims for duplicate services. This situation can occur when, instead of inquiring about an aging submitted claim that hasn't been paid, an office files a new claim for the same services and treatment dates. My suggestion is to inquire about the old claim rather than file a new one to prevent the second one being processed as a duplicate of the first and not paid.
Another example is in the case of exams or prophys, in which the services were performed and paid to a previous office and the six-month frequency has not been met. Check a patient's benefits availability before performing any services.
David J. Pettigrew, D.M.D., has been in clinical practice for more than 30 years and involved in dental insurance for 21 years. He was the dental director of Horizon Blue Cross/Blue Shield of New Jersey for 14 years and has lectured on CDT coding procedures and dental insurance at study clubs and the University of Medicine and Dentistry of New Jersey. He has also represented dentists as an expert witness and teaches a course for dentists on "How to Become a Dental Consultant." He can be reached at paramusdmd@yahoo.com.
Copyright © 2009 DrBicuspid.com