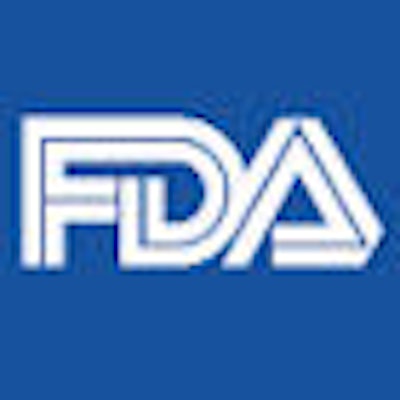 The FDA today issued warning letters to three companies -- Johnson & Johnson, CVS, and Walgreen -- that manufacture and market mouthwash products with claims that these products remove plaque above the gum line or promote healthy gums.
The warning letters were specific to Johnson & Johnson's Listerine Total Care Anticavity Mouthwash, CVS' Complete Care Anticavity Mouthwash, and Walgreen's Mouth Rinse Full Action.
These products contain the active ingredient sodium fluoride. While the FDA has determined that sodium fluoride is effective in preventing cavities, the agency has not found this ingredient to be effective in removing plaque or preventing gum disease.
"It is important for the FDA to take appropriate enforcement action when companies make false or unproven product claims to ensure that consumers are not misinformed or misled," said Deborah Autor, director of the Office of Compliance in FDA's Center for Drug Evaluation and Research, in a press release.
Under federal law, a company cannot claim its product is effective in treating a disease unless those claims have been reviewed and approved by the FDA in a new drug application or the active ingredient has been generally recognized as safe and effective for these claims in an over-the-counter drug monograph.
In the letter to Johnson & Johnson, for example, Diana Amador-Toro, director of the FDA's New Jersey District Office, noted that "no mouthwash with sodium fluoride as the active ingredient has been included or proposed for inclusion in any monograph for the antiplaque/antigingivitis indications claimed for Listerine Total Anticavity Mouthwash; that ingredient is not included among those under evaluation in the ANPR [advance notice of proposed rulemaking] for antiplaque/antigingivitis drug products, nor does the anticaries monograph at 21 CFR [code of federal regulations] part 355, which does include the active ingredient of sodium fluoride, include antiplaque claims as recognized claims."
As formulated and labeled, Listerine Total Anticavity Mouthwash is not generally recognized as safe and effective for the antiplaque indications in its labeling, thus is considered a new drug under the Federal Food, Drug, and Cosmetic Act, she noted.
"Under section 505(a) of the Act (21 U.S.C. § 355(a)), a new drug may not be introduced or delivered for introduction into interstate commerce unless it is the subject of an FDA-approved application," Amador-Toro wrote. The marketing of Listerine Total Anticavity Mouthwash without an FDA-approved application thus violates this provision of the act, she noted.
The FDA actions are part of the agency's effort to curtail an increasing number of Federal Food, Drug, and Cosmetic Act violations among the makers and marketers of mouthwashes concerning unproven claims of therapeutic benefits.
To date, the FDA is unaware of any injuries or adverse health effects related to the use of these mouth rinse products. Consumers who have these products may continue to use the products for cavity prevention without risk of injury but should be aware that the FDA has no data to show that these products can prevent gum disease.
Companies that received FDA warning letters are required to take appropriate action to correct these violations within 15 days. Failure to do so may result in seizure of the product or other civil or criminal penalties.
"Johnson & Johnson Healthcare Products Division of McNeil -PPC is in receipt of the letter from the U.S. Food and Drug Administration, and the company will respond to the agency in an appropriate and timely manner," Johnson & Johnson said in a statement.
Walgreens had a similar response. "We are committed to working with the FDA on this matter and will be responding to their letter accordingly," said Tiffani Washington, manager of media relations.
Copyright © 2010 DrBicuspid.com