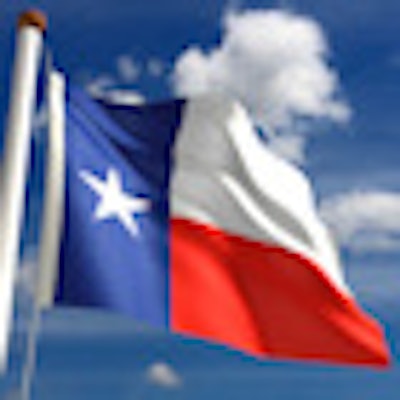 In response to reports of potential Medicaid overbilling, the Texas Health and Human Services Commission (HHSC) is taking several steps to strengthen the authorization process for orthodontic braces while still ensuring that children on Medicaid are able to get all medically necessary services.
"Texas has done a good job of increasing access to dental care, and we want to continue the momentum in that area," stated Texas Health and Human Services Executive Commissioner Tom Suehs in a press release. "But we also need to make sure that every dollar we spend is for services that are medically necessary."
The 2007 Texas Legislature approved a 50% rate increase for dentists to help expand access to dental services for children on Medicaid. Since that time, the number of children getting dental care in Texas has risen from 45% in fiscal year 2007 to 63% in 2010. Spending on orthodontic care in Texas has increased from $102 million in 2008 to $185 million in 2010.
The Medicaid reimbursements collected by Texas dentists in 2010 for orthodontic treatment was more than the rest of the U.S. combined, according to a news report by WFAA-TV in Dallas/Ft. Worth.
Medicaid pays dentists for orthodontics by each procedure they do instead of a lump sum for the "finished mouth" of straight teeth, according to the news report.
The state does not qualitatively evaluate a dentist's orthodontic claims; it checks primarily to see if the necessary forms are submitted, and it rejects only one in seven Medicaid orthodontics claims, WFAA noted.
State records show that 34 dental operations collected more than $1 million in Medicaid orthodontics reimbursement last year, according to WFAA. Just three years ago, All Smiles Dental Centers -- a chain of 51 dental clinics in Texas -- collected $5.4 million from Medicaid orthodontics. Since that time, All Smiles' Medicaid orthodontics billings nearly doubled to $10.2 million, WFAA noted.
"We know that when you increase the number of children getting dental checkups, you're going to see an increase in expenditures for related services because we're finding and treating problems," Suehs said. "But I'm concerned that some requests for braces may have been approved in cases where state policy wouldn't cover that service. If that's the case, we'll get that money back for taxpayers."
Jerry Felkner, DDS, the dental director for Affiliated Computer Services (ACS)/Texas Medicaid & Healthcare Partnership -- the company that was contracted to oversee the Medicaid program and monitor taxpayer-financed dental claims under Medicaid -- recently left that position, according to WFAA.
ACS has now hired a new dental director and added two more orthodontists and 10 additional staff to its dental unit.
In the meantime, HHSC is making several changes to tighten the enforcement of Medicaid dental policies:
The contractor responsible for approving requests for orthodontic services has been directed to develop a corrective action plan to ensure that existing state policies are followed. Those policies limit orthodontic services to cases where it is medically necessary. State policies do not cover orthodontic care for cosmetic reasons.

On October 1, the state will begin requiring full-cast dental molds to be submitted with all requests for braces. This is in addition to the x-rays, photos, and other documentation already required.

The state has begun pulling hundreds of cases to review the contractor's approval process for braces. The state will sample new cases each quarter to review the work of each staff member processing requests for services.

The state Office of Inspector General is continuing its review of the authorization process for orthodontic services.
If the reviews find that the contractor approved services that don't meet the state criteria, HHSC will recover those costs from the contractor. If the state finds cases in which a dentist or orthodontist submitted incorrect information in order to get services approved, the state will seek reimbursement from the provider. Any cases involving suspected fraud will be referred to the Office of the Attorney General.