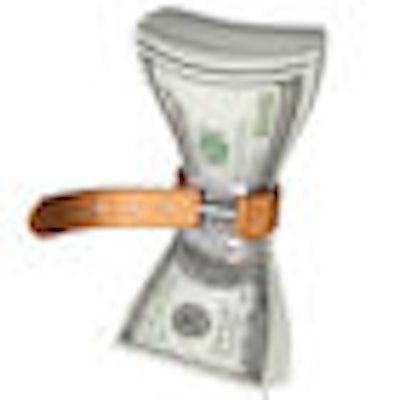 In 2009, some 3 million adults in California lost their Medicaid dental benefits as the state struggled to close a severe budget gap.
Now many of the state's poorest children are facing potential cutbacks in Medicaid dental services as well.
On October 27, the U.S. Centers for Medicare and Medicaid Services (CMS) approved a state proposal to reduce Medi-Cal provider reimbursements by 10% in the 2012 fiscal year, retroactive to June 1, 2011.
The rate reductions were authorized by California Assembly Bill 97, which was signed by Gov. Jerry Brown in June and required federal approval of all Medi-Cal budget reductions prior to implementation.
The cuts, which will save the state $623 million, would impact outpatient services for physicians, dentists, clinics, optometrists, medical equipment, laboratories, and pharmacies. California spends $14 billion annually on the Medi-Cal program.
"We'll probably see a withdrawal of providers serving Denti-Cal patients."
— Joel Diringer, JD, MPH, interim
executive director, Center for
Oral Health
Medi-Cal currently provides dental benefits to 6.9 million people through a contract with Delta Dental of California. In 2009, the state eliminated most adult Denti-Cal services except for pregnant women and some emergency situations.
While children's services are exempt from the Medi-Cal cuts, the exemption applies to medical services, not dental, according to the California Dental Association (CDA).
"After the loss of the adult dental program, we are now talking about cuts almost exclusively on the care provided to children," said Daniel G. Davidson, DMD, the president-elect of the CDA. "Access to care should be the main goal here, and because these cuts are counter to that goal, CDA is analyzing its options to determine the most appropriate next steps to take to reverse it."
Under the federal Medicaid Act, the state is required to demonstrate that Medicaid patients and privately insured patients have equal access to healthcare and that access will remain intact if the cuts are implemented. In a statement issued October 27, CMS said that, based on "extensive data" submitted by the state, it believes access to care won't be jeopardized for Californians as a result of the cuts.
But many healthcare groups remain unconvinced, and the California Medical Association (CMA) is threatening to file a lawsuit to stop the cuts from being implemented.
"The primary concern on our part is access to dental services for children because adult dental was virtually eliminated two years ago," said Joel Diringer, JD, MPH, the interim executive director of the Center for Oral Health. "And we are talking primarily about private dentists because the FQHCs [federally qualified health centers] won't be affected by the cuts. Private providers and community clinics are the ones that will be affected by this."
As of 2007, Denti-Cal served some 8 million people in California, although only 25% of beneficiaries reported a dental visit in 2007, according to the California Health Care Foundation (CHCF). In fact, the service is significantly underutilized, Diringer noted -- even with the elimination of most adult Denti-Cal services in 2009.
"Only about one-third of children on Denti-Cal have a dental visit annually," he said.
In addition, in 2007 only 24% of the state's private dentists accepted Medi-Cal dental reimbursement, down from 40% in 2003. One key reason for this is likely the reimbursement rates, which already are among the lowest in the U.S., according to the CHCF. In 2005, Denti-Cal fee-for-service reimbursement rates for dental exams were about $15 and about $40 for extractions, according to a report by the National Academy for State Health Policy. This compares with a national 75th percentile of $40 for exams and $125 for extractions.
With the additional cutbacks, the situation is only likely to worsen, according to Diringer.
"My biggest fear is we'll probably see a withdrawal of providers serving Denti-Cal patients," he said.