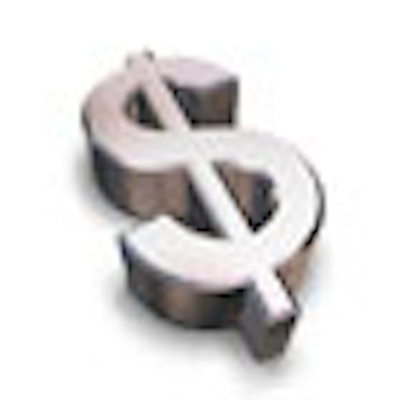 The federal government is investigating whether Minnesota is overpaying the nonprofit healthcare plans that administer its Medicaid programs.
The issue arose after UCare, one of the managed care plans that subcontracts with Medical Assistance (the state Medicaid program), unexpectedly returned to the state $30 million in excess reserves last year when lawmakers were facing huge deficits.
"The states should not make it possible for HMOs to make higher profits on Medicaid plans than they're making on employer group plans."
— Allan Baumgarten, Minnesota Health Market Review
Three other managed care companies -- Blue Plus, Medica, and HealthPartners -- refused to make similar "donations," even though these plans had higher Medicaid operating margins than UCare in 2010, according to Allan Baumgarten, an independent research consultant and author of Minnesota Health Market Review.
In February, Minnesota Department of Human Services (DHS) Commissioner Lucinda Jesson told lawmakers that federal authorities had contacted her last summer about the investigation. But she could not say which federal agency was involved or the scope of their queries.
Dental carriers, too?
As part of the Medicaid program, UCare and the other managed care plans subcontract to four dental carriers, including Delta Dental of Minnesota, which administers the bulk of the state's Medicaid dental benefits. In January 2011 Jesson initiated 1% profit caps and competitive bidding for the health plans, but the possible effect this will have on the dental care subcontractors is yet to be determined.
Joe Lally, vice president for strategic planning at Delta Dental of Minnesota, which supports Medicaid dental services through Medica, Blue Plus, and Metropolitan Health Plan, noted that his company is not part of the federal investigation.
"It is not a risk arrangement; it's a self-insured arrangement," he told DrBicuspid.com. "We're simply paid for the services we provide in terms of getting the network together, processing claims, and providing customer service."
In addition to the federal investigation, Sen. Chuck Grassley (R-Iowa) has launched a separate inquiry into Minnesota's management of the Medical Assistance programs -- a $3.7 billion-a-year business for the health plans the state pays to manage care for public patients. Grassley has sent requests for information to the Minnesota DHS and officials in 49 other states.
Lally had heard from lawmakers that the investigation is likely focusing on the profits that the healthcare plans are making from public health programs.
"I think the concern in some discussions in the Capitol is that people are making money from public programs as opposed to breaking even or having a slight margin or loss," Lally said.
In 2010, Minnesota paid an average of $441 per month per Medicaid managed-care enrollee, to Medica, Blue Plus, HealthPartners, and UCare, according to DHS. In Michigan, the average monthly amount paid to big plans was $283, according to Baumgarten, and in Wisconsin, the amount was $298 in 2009.
There was also a striking difference in the annual profits that the plans made on Medicaid programs. In 2010, the average annual profit margin in Minnesota was 8.9%; Michigan's 2010 average was 2.4%, and Wisconsin's 2009 average was 2.6%.
Step in the right direction
In an opinion piece in the Star Tribune, Julie Brunner of the Minnesota Council of Health Plans wrote that Minnesota often provides more extensive benefits than other states, which "greatly influences" costs. She also pointed out that profits vary from year to year. The average profit over the past five years for all of Minnesota's public programs was 1.6% of revenue -- less than the margins for both Michigan and Wisconsin.
"I do know the health plans have lost a lot of money in certain years, and in other years they've come out ahead," said Delta's Lally. "So it depends on the year."
The profit caps and competitive bidding for the health plans initiated by Jesson are steps in the right direction, according to Baumgarten.
"It's probably something the state should have done long ago, but better now than never," he told DrBicuspid.com. "Through competitive bidding or better analysis of data on care being delivered, the state should be able to reset rates paid to HMOs to cover necessary care while carrying a reasonable margin, which is not 8.9%. The states should not make it possible for HMOs to make higher profits on Medicaid plans than they're making on employer group plans."
Competitive bidding saved about $175 million this year, and reforms to managed care are expected to save a total of $242 million, according to Jesson.
"Looking ahead, we intend to move to more performance-based purchasing, creating incentives for quality and efficiency in both managed care and fee for service," she said in a statement to DrBicuspid.com.
This spring her office will begin a demonstration project to contract directly with providers, which will give them flexibility and provide the opportunity to share in the savings they create, she added.
A 2010 report [PDF] from the U.S. Government Accountability Office found inconsistent federal oversight of states' payments to managed-care organizations. A bill calling for an independent audit is being considered in the Minnesota legislature.