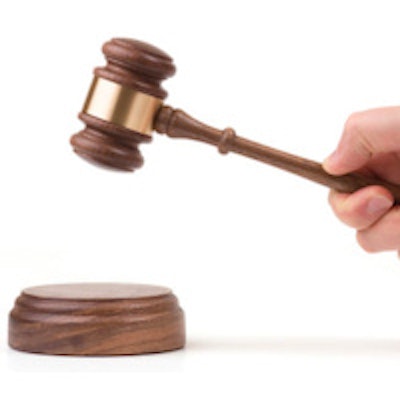 A Texas appeals court has invalidated several rules related to payment holds imposed during Medicaid fraud investigations, saying they violate due process rights.
The Third Court of Appeals invalidated rules that authorized the Texas Office of Inspector General (OIG) to impose payment holds on Medicaid funds when a provider is being investigated for fraud, according to the November 25 ruling. The decision sides with plaintiffs Harlingen Family Dentistry and Trueblood Dental Associates and also reverses a trial court's ruling on the matter.
The Texas Health and Human Services Commission (HHSC) and the OIG have withheld more than $1.5 million in Medicaid payments from Harlingen Family Dentistry, said attorney Jason Ray, who represented Harlingen in the appeals case.
"This couldn't be a bigger win for Harlingen Family Dentistry," Ray told DrBicuspid.com. "Harlingen should receive all of the money that the state has withheld, and the state should stop withholding any money from Harlingen going forward."
"This couldn't be a bigger win for Harlingen Family Dentistry."
— Jason Ray, attorney representing Harlingen Family Dentistry
On October 30, a state appeals court ordered the state to repay $1.3 million it has been withholding from Harlingen Family Dentistry, which it had accused of Medicaid fraud, continuing a winning streak for accused dentists and orthodontists as officials have settled cases for pennies on the dollar.
"A month ago, the court of appeals said the state had to give back 91% of what had been withheld from Harlingen, and this ruling requires that they have to give back the other 9%," Ray added.
HHSC spokeswoman Linda Edwards Gockel emailed this response to DrBicuspid.com: "We are still reviewing the court decision to determine the next steps."
The latest court ruling is another setback for the antifraud units embroiled in a high-stakes blame game over the responsibility for nearly a billion dollars in alleged abuse in the state's Medicaid dental and orthodontia program.
In August, Texas health officials accepted a $39,211 settlement from Trueblood Dental Associates, an Austin dental practice that had been charged with improperly billing more than $16 million in orthodontic Medicaid claims.
Trueblood was originally charged with Medicaid overpayments over a five-year period, from September 2007 to June 2012. In January 2013, Trueblood was placed on a 100% payment hold.
In August, a federal report laid the responsibility for hundreds of millions of dollars spent on dental and orthodontic procedures that may have been medically unnecessary squarely on HHSC, the agency that oversaw the program.
The OIG has been criticized for collecting only $5.5 million in the last year following a Texas Sunset Commission report that cited hundreds of millions of dollars of Medicaid fraud.
The HHSC is finalizing a $90 million contract for Medicaid fraud detection software with 21CT, an Austin-based federal defense contractor. The company had no experience with Medicaid before 2012, when the company was asked to use its Torch software to analyze a massive amount of data associated with $28.3 billion in Medicaid spending.
The Sunset Commission report found that Torch software had identified only $41 million in Medicaid fraud for 2014, according to the Texas Dentists for Medicaid Reform.
Texas has been rocked by allegations of fraud by dentists and orthodontists accused of bilking the state Medicaid program out of tens of millions of dollars. An OIG investigation found $6 billion in fraud and waste within Medicaid from 2004 to 2011.