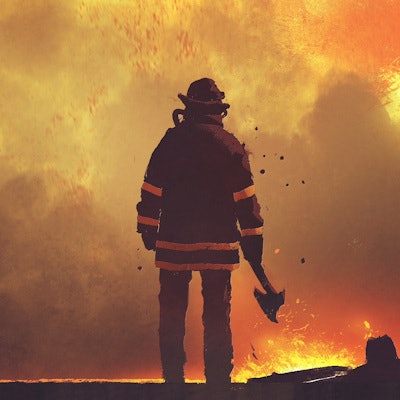 California's Medicaid program, Medi-Cal Dental, and Henry Schein are offering assistance for those affected by the Dixie Fire, ravaging the northern part of the state.
The Medi-Cal Department of Health Care Services announced that it is allowing member and provider processing exceptions to expedite replacement of removable dental appliances for those affected by the Dixie Fire.
Removable dental appliances include the following:
Orthodontic retainers
Space maintainers
Partial and full dentures
Temporomandibular joint appliances that are fabricated by professionals and may be removed and inserted by the patients
Patients and Medi-Cal providers in Alpine, Nevada, Lassen, Placer, Butte, Plumas, and Siskiyou counties are eligible. Assistance ends September 30, 2022, in Alpine, Butte, Lassen, and Plumas counties, and it ends October 31, 2022, for the remaining counties, according to a program bulletin.
Additionally, Henry Schein has opened a customer assistance hotline for dentists and physicians in the state who may be experiencing operational, logistical, or financial issues due to the blaze. The toll-free number, 800-999-9729, is open all day and night with real-time assistance available from 5 a.m. to 3 p.m. Pacific time.