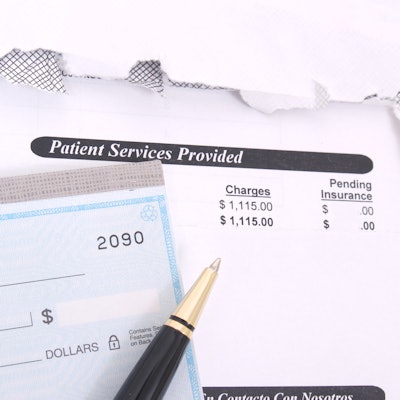 On a busy day at the dental office, sometimes providers don't finish their notes on procedures, planning to complete the notes later in the day. Sometimes this becomes a couple of days, and the insurance claim does not get sent for payment. Other times, the front desk or insurance coordinator, who must attach narratives, radiographs, periodontal charting, and other reports, is too busy to complete the tasks or needs information from the provider to complete the claim.
What does it mean if delayed claims are a routine occurrence in your dental practice? Below are four repercussions of waiting too long to submit a claim:
Reduced cash flow: If you don't send the claims promptly, payment will be delayed.
Missing the "timely filing" for insurance: Every insurance plan has a different timely filing rule, ranging from 30 days to one year. You must submit the claim for payment within the payer's window or it will not be considered for reimbursement. Also, it's best to consider the time to appeal a claim within the timely filing limit. Some payers will challenge appeals beyond the timely filing deadline. Lose track, and the timely filing rule will eliminate the chance of getting paid.
Dissatisfied patients: Patients become impatient and concerned when the insurance company doesn't pay promptly.
Incorrect reports: Waiting days to complete treatment entries results in a greater chance of procedures being incorrectly reported or not reported at all. This can harm work efficiency for your front office.
Fortunately, providers can take steps to help prevent delayed claims. Below are four tips to help you eliminate the problem:
Create and batch claims: By creating and batching claims as the patient leaves the office, all claims for services that day are now ready for review before sending.
Block time for claims review: Allow a window of time that day for providers to approve their services and the clinical notes. Approval means that each provider must audit each patient entry for accuracy to eliminate wrong information and services and procedures not charged out. You can access the day sheet and check the patient against ledger entries.
Create accountability: Assign someone to be accountable for the accuracy of each claim submission. An insurance coordinator or office manager is often the responsible party. Your goal is to send out "clean claims" free of errors and with proper documentation and attachments. The accuracy of patient or insurance information, billing provider information, etc., is paramount to claim success.
Use a clearinghouse: Claims are sent uniformly through a clearinghouse. The clearinghouse takes your claim, compresses it electronically with all of the attachments, and delivers it to the insurance company.
If you wonder where the money is to pay bills, check your insurance aging account to see how many claims haven't been paid -- and ask why not.
Dr. James V. Anderson is a practicing dentist in Syracuse, UT, and is the CEO and founder of eAssist Dental Solutions. He can be reached via email.
The comments and observations expressed herein do not necessarily reflect the opinions of DrBicuspid.com, nor should they be construed as an endorsement or admonishment of any particular idea, vendor, or organization.