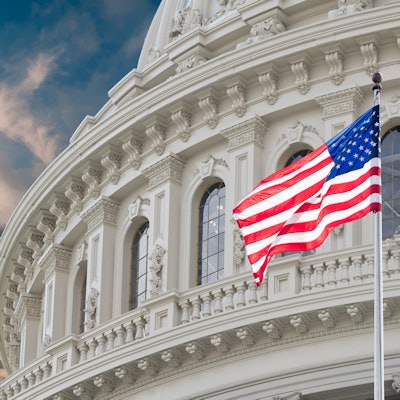 Some legislators in the U.S. House of Representatives and the U.S. Senate are requesting that the U.S. Centers for Medicare and Medicaid Services (CMS) broaden the definition of medically necessary dental coverage, which would expand access to Medicare recipients.
Lawmakers contend that the agency not only has the regulatory authority to expand dental coverage, but if it does, Medicare could save tens of millions of dollars over a decade, according to two letters sent in June to CMS Administrator Chiquita Brooks-LaSure.
"Oral health is a critical, but often overlooked, factor in ensuring a healthy life, yet is unaffordable and inaccessible for far too many of the over 64 million Americans enrolled in Medicare," according to a letter signed by more than 20 senators, including U.S. Sens. Elizabeth Warren, D-MA, and Bernie Sanders, I-VT. "Therefore, we urge you to use existing statutory authority to expand coverage of medically necessary oral and dental health care for eligible Medicare beneficiaries."
Though the Social Security Act blocks Medicare coverage of routine dental services, lawmakers noted that a 1965 U.S. Senate report confirms that payment can be made when there is an appropriate medical reason, such as when care is required to treat an injury or disease covered by Medicare.
To date, CMS' definition of medically necessary is limited, encompassing treatment such as a tooth extraction prior to radiation treatment or jaw reconstruction following an injury. Legislators believe CMS should expand services to "all medically necessary situations," including hospitalizations for conditions that are caused by oral bacteria, such as an infected orthopedic prosthesis and emergency department visits, according to the letters.
Additionally, lawmakers believe dental services should be considered medically necessary for Medicare recipients with the following conditions that can be exacerbated by oral bacteria or infection:
Cancer
Cardiovascular disease
Diabetes
Parkinson's disease
Organ transplantation
Multiple sclerosis
Inflammatory bowel disease
As for the potential savings, legislators from both governing bodies are basing them on a 2016 study conducted by the Washington, D.C.-based healthcare consulting firm Avalere Health that was commissioned by the Pacific Dental Services (PDS) Foundation, the nonprofit arm of the dental service organization. Covering the initial and ongoing treatment for periodontal disease for patients with heart disease, diabetes, and cerebrovascular disease could save Medicare $63.5 million over 10 years, according to the study.
"(Therefore), to improve patient outcomes, promote greater health equity, and reduce Medicare spending, we urge CMS to use existing regulatory authority to improve coverage of medically necessary oral and dental care," according to the letter, which was signed by more than 100 members of the U.S. House of Representatives, including U.S. Reps. Alexandria Ocasio-Cortez, D-NY, and Dr. Raul Ruiz, D-CA.
Another try but via a different path
Increasing access could be a major win for the approximately 24 million Medicare beneficiaries who don't have dental coverage. However, this isn't the first attempt to expand Medicare to include dental coverage.
This move comes less than a year after the Biden administration proposed a spending plan that called for adding dental benefits to Medicare collapsed. The proposed spending plan at the time called for several social and health initiatives, including adding dental, vision, and hearing benefits to Medicare. Adding all three benefits had an estimated price tag of more than $350 billion over a decade.
Though expanding Medicare was championed by many as a way to make oral health accessible to more patients, professional dentistry, including the ADA, actively opposed it and encouraged clinicians to do the same. The ADA resisted the proposal because it called for adding dental benefits to Medicare Part B, which the ADA claimed didn't serve the needs of patients or dentists.
Instead, the ADA claimed that the better option was for the government to provide comprehensive dental benefits only for low-income seniors as part of a separate Medicare program. Under the ADA's proposal, seniors with incomes up to 300% of the U.S. poverty guidelines would be provided dental benefits.
The Boston-based nonprofit CareQuest Institute for Oral Health has applauded lawmakers who are requesting CMS act on its request.
"Strengthening Medicare by including dental coverage would represent a giant step toward improving health equity, access, and outcomes for seniors and people with disabilities," Dr. Myechia Minter-Jordan, CareQuest's president and CEO, said in a statement dated July 5. "We will continue to work with lawmakers and our other partners to advocate for dental care to be covered by Medicare because it's a commonsense solution to the many barriers that millions of people, including older adults, face when accessing health care."