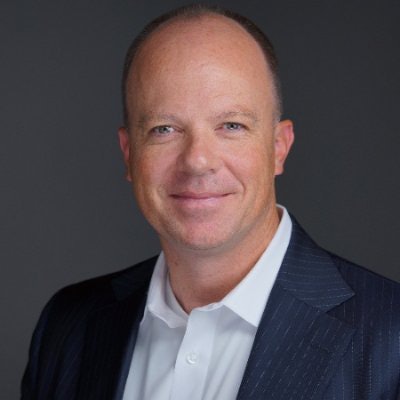 It's getting close to that time of year again: the time to learn the ADA's new Code on Dental Procedures and Nomenclature (CDT) code changes before they take effect on January 1, 2023. Because dentistry and healthcare are dynamic, the CDT code set is updated annually.
But the CDT isn't the only code set necessary for correct clinical documentation and billing dental benefit plans. You'll also need to know the International Classification of Diseases, 10th Revision, Clinical Modification (ICD-10-CM), which is used to prove medical necessity.
Many plans, such as Medicare Advantage and Medicaid, require the application of ICD-10-CM codes to dental claims, and some payers will need a diagnostic code for specific procedures, such as surgical procedures.
CDT code preview
Use the code sets correctly to report procedures on dental claims for reimbursement. Below are a few of the CDT changes coming in 2023:
Twenty-two new codes
Fourteen revisions to existing codes
Two deleted codes
Seven codes adopted in March 2022 related to COVID-19 vaccine administration
Other highlights in CDT 2023 include new and revised codes for the following:
Intraoral tomosynthesis and 3D surface scans
HPV vaccine administration
Guided tissue regeneration
Intraoral radiograph images
Gingival flap procedures
Full-mouth debridement
Gingival irrigation
The CDT 2023 content has some new inclusions, including the following:
Six guided tissue-regeneration procedure codes
A unique code to document removal of the nonresorbable membrane
Three codes for reporting HPV vaccinations
Six diagnostic imaging codes for tomosynthesis
Four new codes to document 3D dental and facial surface scanning procedures
Various revisions for clarity
The CDT will define a code as having three parts: the procedure code, the nomenclature, and the descriptor. All clinical staff members must be aware of any additions, deletions, revisions, or amendments to any procedures provided so that the most current and correct code is chosen.
Cautionary coding advice
Some dental staff mistakenly refer to the procedure codes in the ADA's CDT code set as "insurance codes." The desire to get a patient's claim paid often overshadows the purpose of correct coding, and selecting procedure codes when the patient has insurance benefits may affect one's thinking.
According to the ADA Principles of Ethics and Code of Conduct, "A dentist who incorrectly describes on a third-party claim form a dental procedure to receive a greater payment or reimbursement ... is engaged in making an unethical, false, or misleading representation to such third party."
The ADA's CDT coding rules of procedure are as follows:
Code for what you do.
Select the code that matches the treatment delivered.
Treatments should be based on clinical need, not covered services.
Submitting correct procedure codes to insurance carriers allows them and others to assemble data, also known as metrics. The data are used to develop evidence-based guidelines for clinical care and determine if additional procedure codes need to be developed.
"The existence of a code does not mean that the procedure is a covered or reimbursed benefit in a dental benefit plan," according to "Coding with Confidence" by Dr. Charles Blair.
Educating patients about their dental insurance will eliminate misunderstandings and surprises when claims are adjudicated. Even when a covered code is billed, it may not be paid unless the dentist provides good clinical evidence and the patient is eligible at the time of service.
The individual dental benefits plan spells out what is covered and what must be presented to receive reimbursement. Proper procedure code selection and submission must be supported by documentation such as diagnostic quality radiographs, six-point perio charts, and detailed clinical findings in notes. Inform patients of the estimated coverage as well as noncovered services.
Why do you need a yearly reminder for coding changes?
Reimbursement from insurance plans is becoming more complicated. What happens to your cash flow if your experienced insurance coordinator retires or your experienced dental assistant leaves, taking with them their vast coding knowledge and leaving you scratching your head? Or if you hire a new insurance person who isn't as knowledgeable and unpaid claims start piling up?
If you don't have a well-trained insurance person in your practice, the responsibility falls on the dentist to have all the answers, and what busy dentist has time for that? It's vitally important to keep abreast of CDT coding changes to know when it is appropriate to use the new codes. Learn the codes and teach them to your team members, not just the front desk.
Creating a viable patient record is necessary for good documentation, and it is the engine that powers the reimbursement bus. Having the skills to code correctly to achieve a substantial patient record and ensure dental claims are paid is worth its weight in gold.
Dr. James V. Anderson is a practicing dentist in Syracuse, UT, and is the CEO and founder of eAssist Dental Solutions. He can be reached via email.
The comments and observations expressed herein do not necessarily reflect the opinions of DrBicuspid.com, nor should they be construed as an endorsement or admonishment of any particular idea, vendor, or organization.