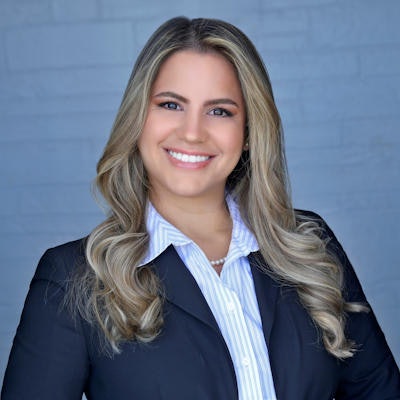 Dental implants became revolutionary in the 1980s. Since then, the methodology and technology have enhanced, and patient acceptance has improved. Dental patients with excellent health and the financial means are more often opting for implant-supported prostheses for a new life of chewing, smiling, and confidence.
Many insurance companies have followed suit and have started to provide some coverage, recognizing the long-term benefits of dental implants over other tooth replacement options. However, understanding insurance coverage is not always straightforward.
Insurance tips to consider
To understand a plan's benefits and limitations, it's crucial to perform in-depth insurance verification. The complete picture of coverage, exclusions, and limitations are included in the following two documents:
The dental plan's summary, which is given to the patient and is available to the dentist
The plan provision document that is administered by the payer and is usually given to the employer or the patient
One way dental insurance may cover part of the cost of an implant is when a dental plan provides an allowance toward implants equal to the cost of a bridge or traditional dentures, known as the "alternate benefit." An alternate benefit is not always a policy provision, so it is crucial to determine if it exists before creating an estimated treatment plan for a patient.
Additionally, dental benefits plans that provide coverage for injuries that require replacing a tooth may cover dental implants. Further, plans that exclude implant placement may cover the restorative supported by the implant.
If the dental insurance doesn't cover dental implant surgery, the implant placement may be covered by medical insurance. Proof of medical necessity must be documented in the patient's medical history and clinical chart.
There are some situations in which medical insurance may provide coverage for some parts of dental implant surgery, such as the following:
The implant may restore function after oral cancer or tumor surgery
The tooth was lost due to an injury or accident or is causing additional medical issues
Some surgical procedures and fees are related to comorbidities of chronic diseases, such as diabetes, osteoporosis, heart disease, and respiratory conditions
If both medical and dental insurance plans provide coverage for dental implants, benefits from each plan can be combined to minimize the out-of-pocket costs to patients.
Important insurance policy limitations
Even if a patient has implant, fixed bridge, and crown coverage on the dental insurance policy, there are clauses in the contract (policy provisions) that may forbid payment. Some of these clauses are as follows:
Missing tooth clause: Most dental benefits plans will not pay to replace a missing tooth extracted before the patient's coverage date.
Frequency limitations: A specific amount of time must expire between the original date of service and the procedure being performed again. For example, a crown can be replaced every 10 years, but it must also meet the requirements for a crown replacement.
Policy exclusions: The policy doesn't offer implant coverage or services related to the implant.
Required preauthorization: The treatment plan must be submitted for review before any treatment is initiated.
Wait periods: In new policies for restorative and significant services, waiting periods can be 12 months or longer.
LEAT clause: A dental plan's contract language may state that the plan will cover the least expensive alternative treatment (LEAT), such as paying the fee for a partial denture instead of an implant or fixed partial denture.
Downcoding or remapping: The submitted code is replaced with another code with a lower reimbursement rate. The insurer may do this but not change the code on the original claim form.
Annual cap: The plan's annual benefits are maxed out until the next year.
Fee capping: Administrators can dictate how much can be charged for a procedure and whether it is a covered benefit or not. This practice is allowed in some states. Federally regulated policies may also implement fee capping.
A hypothetical coding scenario
The single tooth implant and the overdenture are the most common dental implant procedures. We will use the overdenture to demonstrate a coding scenario.
Suppose an edentulous patient needs placement of four implants. (Depending on bone, sometimes six implants are indicated.) Additionally, a new mandibular overdenture is needed to attach to the implants.
Below is a possible coding scenario using Code on Dental Procedures and Nomenclature codes from the ADA. In this example, the existing denture is worn as a temporary prosthesis during the healing phase. Please note that coding must be supported by clinical notes and attachments.
Implant coding scenario: Edentulous patient needs four implants and mandibular overdenture
Code
Description
Additional notes
D0365
Cone-beam computed tomography capture and interpretation with field of view of one full dental arch -- mandible
D6190
Radiographic/surgical implant index, by report
D6010
Surgical placement of implant body: endosteal implant
This code is reported four times to represent four implant bodies and listed on four lines of a dental claim.
D6104
Bone graft at the time of implant placement
Only use if indicated and report on a separate line for each graft. Be sure to take photos of the area for documentation.
D4266
Guided tissue regeneration -- resorbable barrier, per site
Take photos for documentation.
D4267
Guided tissue regeneration -- nonresorbable barrier, per site
Take photos for documentation.
(Break for healing)
D6011
Surgical access to an implant body
Report this code four times to represent the four implants placed.
D6191
Semiprecious abutment placement
Report this code four times for each implant placed.
D6111
Implant/abutment-supported removable denture for edentulous arch -- mandibular
This code is for the final prosthesis directly supported by implants/abutments.
D6192
Semiprecision attachment placement
Report this code for each attachment placed. Note that attachments can wear out and will periodically need to be replaced.
D6091
Replacement of replaceable part of semiprecision or precision attachment of implant/abutment- supported prosthesis, per attachment
Additional payment solutions
Bill in different calendar years
Implant surgery and subsequent restoration procedures are expensive, and the costs can run in the range of thousands of dollars. While the value of implants sells itself for some patients, others have many objections about the initial costs. The selling features must be the long-term value of aesthetics and function and improving the patient's quality of life.
As clinicians and business professionals, we can help remove the financial objections to treatment by offering alternative payment solutions. One solution is to bill treatment in different calendar years.
Patients often use insurance benefits as a significant motivator for acceptance, but dental benefits plans continue to have a maximum of $1,000 to $2,500 for covered benefits for the calendar year. Whether or not the insurance benefit money pays toward the implant or related services, the costs of implant treatment will likely use all or most of the patient's calendar year benefits.
The goal is to get as much of the covered benefits paid as possible. If the standard-of-care treatment is performed in stages, consider billing for treatment this year and also next year.
Suppose the plan provides a year's coverage starting in January, and the patient needs extraction and surgical placement of an implant that will cost about $3,000. In that case, you might get the maximum benefit by starting treatment in the first year and finishing the restorative treatment (the implant-supported crown) in the next year with a new benefit.
Be mindful, though, if the patient or employer changes benefits to a new policy. The new policy may or may not cover implants. For instance, if an employer implements a new policy with a missing tooth clause or waiting periods, the patient can bypass the policy exclusions and limitations if they can prove continuous dental coverage.
Dental savings and discount plans
Don't forget about employee health savings plans. You may also want to offer a dental savings plan or an in-house discount plan.
Dental savings plans or "dental discount plans" are becoming mainstream. The dentist signs up to accept the plan, and the patient joins the program for a fee to get member-only discounts. The dentist is paid at the time of service, and the patient can expect savings of 10% to 60% on dental care, depending on the plan.
With an in-house discount plan, you offer your cash patients or those without insurance a flat-rate yearly fee that provides a couple of cleanings, radiographs, and examinations. There are discounts on other services during the plan time period, and the dentist is paid when the patient signs up.
Dentists and their teams should promote the value of implants over the standard options of a pontic, a partial, or a denture and offer other incentives to make implants within reach of the patients that need and want them. With some of these alternatives to dental insurance, there are no forms, no waiting to get paid, and no claim denials.
Estela Vargas, CRDH, is the founder and CEO of Remote Sourcing, a dental insurance billing and revenue recovery service. She is a graduate of Miami Dade College's dental hygiene program. Vargas' extensive background in the clinical arena of dentistry is coupled with her experience as a practice administrator and business executive.
The comments and observations expressed herein do not necessarily reflect the opinions of DrBicuspid.com, nor should they be construed as an endorsement or admonishment of any particular idea, vendor, or organization.