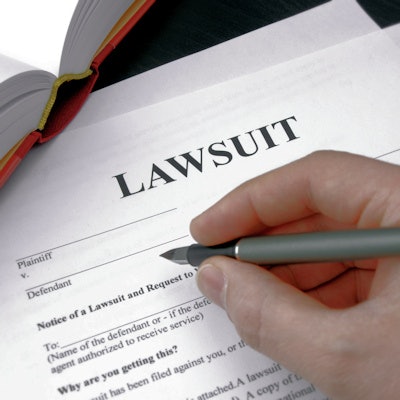 An Illinois man is suing CVS Pharmacy claiming that its dry mouth dietary supplement discs are falsely advertised as promoting a healthy mouth by providing lasting moisture. However, the product's high acidity may erode or demineralize teeth, according to the lawsuit.
John Swiatek, who purchased and used CVS' dry mouth discs, filed a lawsuit on March 11 in the U.S. District Court for the Northern District of Illinois, Eastern Division, against CVS Pharmacy. The suit accuses CVS of violating the Magnuson Moss Warranty Act, a U.S. statute that governs consumer product warranties, and the Illinois Consumer Fraud and Deceptive Business Practices Act, a state law that prohibits deception, fraud, false pretenses or promises, concealment, suppression, or omission of a fact material to a business transaction.
"In light of the product's acidity, its representation as beneficial to oral health and the alleviation of dry mouth is misleading," the lawsuit states.
Regardless of whether the product can alleviate symptoms of dry mouth by stimulating saliva, as its packaging states, the pharmacy failed to warn people that the product's high acidity may contribute to dental erosion, demineralization, greater tooth sensitivity, and higher incidences of cavities due to its pH level, the lawsuit claims.
The lawsuit states the product has a pH of 5.3, which is much lower than the pH of enamel and root dentin. Studies have shown that acidic oral moisturizers with pH levels less than 6.7 can erode tooth structure, according to the filing.
Additionally, the suit accuses CVS of violating the U.S. statute by claiming that its dry mouth discs can mitigate, treat, or cure salivary gland disorders, according to the suit.
Swiatek claims he used the product for three years, which is advertised as a "dietary supplement," without knowing the product was detrimental to his oral health. He states he would not have bought it if he had known that the pharmacy was misrepresenting the product, according to the suit.
The filing aims to initiate a class action suit, because other consumers may have purchased the same product at CVS pharmacies throughout the U.S. without knowing it may be harmful to their teeth.
Swiatek is seeking that CVS change its practices to comply with state and U.S. laws, as well as monetary and punitive damages and related costs, including attorney fees, according to the suit.