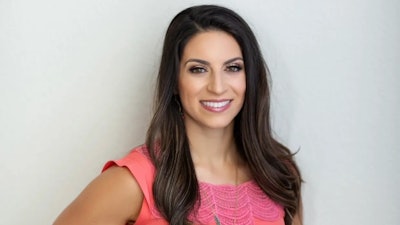 I attended a seminar suggesting that for scaling and root planing claims (SRP), a narrative should list bleeding, loss of connective tissue, and active disease process. This is something I practiced when I was submitting claims from my chairside dentistry in private practice.
However, after transitioning to the insurance payer market, it was apparent to me that a narrative had little to no impact on claim reimbursement. Artificial intelligence (AI) is being integrated into many payer's workflow, but AI does not consider narrative information, only the presence of visible, radiographic bone loss, meeting the criteria set by the specific insurance provider, which is generally 2 mm.
Conversely, a claim for D4346, D4910, and D4381 is a different story. For the D4346 code, the scaling in the presence of generalized moderate or severe gingival inflammation full-mouth code and inflammatory markers need to be documented.
The easiest way to do this is to mark the bleeding sites while probing. If the bleeding points are not documented in your periodontal charting, you can document the generalized bleeding in your clinical progress notes from examination or hygiene treatment.
As a claims reviewer, I was more inclined to recommend an acceptance for benefits should the bleeding points be documented in the periodontal charting, but I personally did not recommend benefits not be allocated in cases where the bleeding was not documented in the periodontal chart but was provided in a narrative.
If you receive an adverse determination for your D4346 claim and have in your clinical progress notes about the generalized bleeding, submit a copy of your notes in your appeal. But remember, if there is bleeding and radiographic bone loss typically in excess of 2 mm, measured from the cementoenamel junction to the crest of the bone, the more appropriate code is D4342 or D4341 depending on the number of teeth involved per quadrant. Your D4346 claim may be denied because it is not the appropriate treatment to address the areas of bone loss. D4346 is done in the absence of bone loss.
Periodontal maintenance claims (D4910) that are sent for clinical review may require a current and complete periodontal chart from the date of service to demonstrate that the patient does not have active disease requiring a repeat scaling. Since the code for D4910 includes site-specific scaling, an isolated pocket with bleeding is reasonable.
However, if there are several teeth in each quadrant demonstrating an active disease process -- one that cannot be maintained but requires nonsurgical treatment intervention -- then D4910 may not be allowed. If you receive an adverse determination, a narrative may be helpful to explain that the patient has a reduced periodontium but that you feel their periodontal condition is maintainable with D4910, not requiring a repeat scaling.
Lastly, D4381 is the code for the placement of localized delivery of antimicrobial agents like Arestin (minocycline hydrochloride) or Atridox (doxycycline hyclate). Each dental payer will have stipulations as to whether placement of these antimicrobial agents is covered under their dental policies: if it's allowable only after a 90-day healing period following SRP treatment; how many sites are allowed per tooth, per quadrant, per arch, per mouth; if pocket depths in excess of 5 mm or 6 mm are considered; etc.
If requested, the payer will want to see documentation. I suggest submitting a narrative for Arestin or Atridox placement stating the date of service and the date of scaling, explicitly stating "following the 90-day healing period, for the occasional, residual, nonhealing, 5mm+ pocket" with an updated periodontal chart. You should also include the lot number and expiration date of the antibiotic used.
Remember, these tips are not a guarantee of coverage but are some recommendations based on hours of clinical claims review and time spent with insurance payers recognizing whether the services performed meet their criteria to establish medical necessity -- they want to pay you for what you are doing!
Dr. Dominique Fufidio is the CEO, founder, and main coach at Fufidio Consulting Group, which provides dental benefits reimbursement coaching based on her experience as a former dental insurance claims reviewer and a private practice owner.
The comments and observations expressed herein do not necessarily reflect the opinions of DrBicuspid.com, nor should they be construed as an endorsement or admonishment of any particular idea, vendor, or organization.