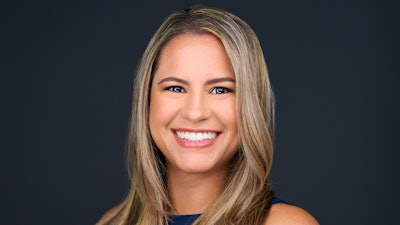 In dealing with denied claims regarding periodontal surgical services such as gingivectomies, we must remind ourselves that it is the decision of the insurance carrier, which is ruled by contractual benefits determinations, not a professional treatment diagnosis from a caring provider. The examiner is looking at the contract you signed and verifying that what you performed meets their language.
Many claim denials are for administrative errors, not for clinical omissions. Administrative errors are easily prevented when the operative takes the time to double-check the accuracy of subscriber identification, dates of birth, group numbers, gender, and national provider identifier numbers when filling out the boxes on the claim form.
Be forewarned there is a new 2024 ADA claim form¹ that is being introduced on January 1, 2024. It's important to know if the insurance plan requires this new form or if you can continue to file claim forms using previous versions.
Beyond data entry, claims approval is also highly subject to the insurance company's plan or processing policy manual -- fancy words for rules of limitations for covered benefits. Confusing as this is, there exists a need for more standardization relating to periodontal diagnosis and management.
Oral disease claims are scrutinized by insurance plans. When a claim is denied for missing supportive clinical evidence, we write an appeal. It often feels like a cruel game we play to get claims paid for services that are deemed necessary for a patient's dental health. Each provider of dental benefits (insurance companies) has their requirements that must be met for them to pay the claim.
These processing policy manuals are not to any standard where you can define the outcome, but there are some similarities that dental offices should understand and be wary of. To prevent unnecessary write-offs, read the fine print in the processing policy or plan document.
The required information and attachments, or guidelines, can usually be found on the plans' website, or they are given to the patient at enrollment. Just as payers' clinical policies differ, claims for periodontal procedures and treatments are frequently subject to coding variations when submitted by dentists.
Periodontal surgical services
The following current periodontal codes are found to trigger denials on dental claims commonly:
D4210: Gingivectomy/gingivoplasty -- four or more contiguous teeth or tooth bounded spaces per quadrant





D4211: Gingivectomy/gingivoplasty -- one to three contiguous teeth or tooth bounded spaces per quadrant
The language of the ADA code states that D4210 and D4211 are performed to eliminate suprabony pockets or to restore normal architecture when gingival enlargements or asymmetrical or unaesthetic topography is evident with normal bony configuration.
Suppose these periodontal codes are covered benefits under the plan. You need to know what the plan requires regarding evidence or medical necessity to adjudicate the claim.
For instance, Delta Dental's 2023 processing policies² on page 6 state that supportive documentation for D4210-D4212 is periapical and bitewing radiographs. The assumption is that your clinical notes will substantiate the claim. If not, you will get a denial and/or a request for more information.
The clinical notes must include a description of the process used to eliminate the suprabony pockets or to restore the normal architecture. List the contiguous teeth numbers in the arch on the claim form. Though not required, intraoral photos are visible proof. Explain the rationale for the procedure and the success and long-term benefit to the patient, such as improving access to the tooth and creating gingival contours, which facilitates better oral health.
If the patient is on medication that causes gingival enlargement, include that in the clinical notes as to why this enlargement must be eliminated.
Dental code D4212 is a gingivectomy or gingivoplasty to allow access for a restorative procedure per tooth. For instance, when a flap of gingiva prohibits the preparation of a crown, a gingivectomy is performed to allow for preparation and impression for a final prosthesis. Make sure to list the tooth number coinciding with the gingivectomy.
Depending upon the dental plan, you will encounter limitations despite excellent documentation. It is vital to verify coverage so that you may inform the patient of their out-of-pocket expense. It is always better to disclose this to the patient initially than surprise them later.
References
1. ADA Dental Claim Form. American Dental Association. Accessed November 14, 2023. https://www.ada.org/publications/cdt/ada-dental-claim-form.
2. CDT 2023 Updates. Dental Delta Dental Insurance Company. Accessed November 14, 2023. https://www1.deltadentalins.com/content/dam/ddins/en/pdf/blogs/fyi-online/2022/CDT_Summary.pdf
Estela Vargas, CRDH, is the founder and CEO of Remote Sourcing, a dental insurance billing and revenue recovery service. She is a graduate of Miami Dade College's dental hygiene program. Vargas' extensive background in the clinical arena of dentistry is coupled with her experience as a practice administrator and business executive.
The comments and observations expressed herein do not necessarily reflect the opinions of DrBicuspid.com, nor should they be construed as an endorsement or admonishment of any particular idea, vendor, or organization.