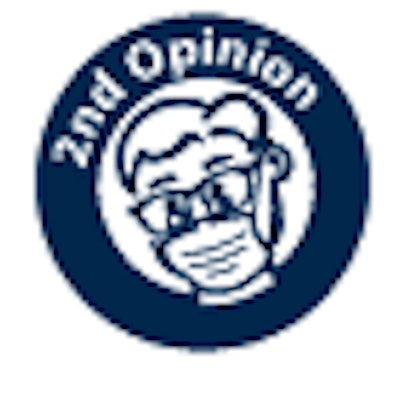 We did not intend for our release of ECG Management Consultants' studies of the economic sustainability of midlevel providers to answer all questions related to workforce models. Dr. Jay Friedman, in an editorial published by DrBicuspid.com, criticized the work for what he called "a number of structural flaws," and others have followed suit. Without getting into what likely is a fruitless argument about the nuances of ECG's work, we maintain that it is both valid and a good starting point for further investigation.
Even supporters of the midlevel concept will admit that it is no panacea, that deploying more people to drill and extract teeth -- whether dentists, therapists, or advanced hygienists -- will not stem an epidemic of untreated disease, absent equal or greater efforts made to break down the multiple barriers to oral health that have nothing to do with workforce. The real question is, "How do we repair a public oral health system that fails to provide care to tens of millions of underserved Americans?" The answer is, let's do more of what works.
School-based health centers are a proven, effective component of the U.S. healthcare safety net. But there are too few of them, and their services are too limited. During the 2009-2010 school year, the 1,909 actual health centers connected with U.S. schools represented a tiny fraction of the nation's 98,817 public schools. Of that small group, a substantial majority offered oral health education onsite and a smaller majority offered screenings onsite. But the numbers drop off from there, with less than one-quarter able to offer such rudimentary services as dental exams or sealants onsite. At the very least, more states could emulate Illinois, New York, Massachusetts, Rhode Island, Kentucky, Iowa, Georgia, and California and require assessments for children entering their public schools as a starting point for increasing the number and capabilities of school-based health centers providing oral health services.
Medicaid is broken, but with administrative reforms and relatively small financial investments, it can be improved. States like Michigan, Alabama, and others have proved this. Connecticut, prior to a 2009 Medicaid fee increase, had fewer than 200 participating dentists, leaving many children with months-long waits for treatment. Increasing the fee schedule to the 55th percentile increased the number of participating dentists to more than 1,300. But the real success measure is the number of eligible children who saw a dentist: Utilization increased from 15% to 45%. Wait times for appointments are now about 12 days for nonemergency and 24 hours for emergency visits.
Governments, businesses, and foundations can help locate dentists in areas where they are needed by helping pay their educational debts. The possibilities extend well beyond successful loan repayment programs like those of the Indian Health Service and the National Health Service Corps. Innovative, local public-private partnerships have built self-sustaining clinics and hired dentists to treat underserved patients where they are most needed.
The ADA's Community Dental Health Coordinator pilot project is beginning to demonstrate that specially trained community health workers can help people overcome geographic, cultural, and language barriers, and navigate the system to receive the care they need from fully trained dentists. Evaluation of the model's sustainability is under way and will allow the ADA to gauge its financial viability.
New safety net clinics, along with better funding and administration of existing ones, can vastly improve the oral health of the communities they serve. Greater collaboration among federally qualified health centers (FQHCs), other clinics, and private-practice dentists could greatly improve these facilities' capacities and efficiency.
We all know that a tremendous amount of oral disease can be prevented through such measures as water fluoridation, school-based sealant programs, and teaching proper oral hygiene. But our oral health system is weighted heavily toward surgical treatment of disease that could have been prevented. If we can move the nation toward a prevention-oriented system and bring more people into that system, we can make major strides toward ending untreated oral disease in America.
Breaking down multiple barriers calls for multiple solutions. None of it is easy, and a functional public oral health system of care won't be built in a day. But the challenges can be made easier by breaking down one barrier over which we have the greatest control: the degree to which our disagreement over workforce issues has divided us. All of us have, to some extent, allowed that disagreement to overshadow the numerous other solutions on which we do agree. And all of us need to do a better job of collaborating on pursuing and realizing them.
Our ultimate goal should be optimal oral health for all, with oral health care viewed as a secondary mechanism and prevention being the primary mechanism for reaching it. Working together, we can move more quickly and effectively toward that goal than any of us can do on our own.
William Calnon, DDS, who practices general dentistry in Rochester, NY, is president of the American Dental Association. His previous responsibilities with the ADA include serving as the Second District Trustee to the Board of Trustees and a four-year term on the Council on Dental Practice. He is past-president of the New York State Dental Association, the Seventh District Dental Society, and Monroe County Dental Society. He received his dental degree from the State University of New York at Buffalo School of Dental Medicine.
The comments and observations expressed herein do not necessarily reflect the opinions of DrBicuspid.com, nor should they be construed as an endorsement or admonishment of any particular idea, vendor, or organization.