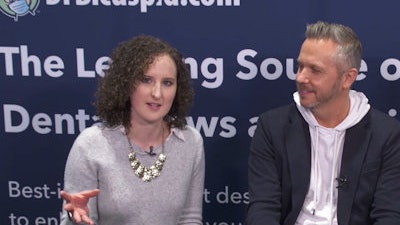 Dental industry leaders met with DrBicuspid to discuss three big trends affecting dental practices -- staffing shortages, inflation, and insurance rates -- at the Chicago Dental Society 2023 Midwinter Meeting, which took place February 23-25 at the McCormick Convention Center.
In a series of two conversations, I spoke with Joe Fogg, founder and CEO of onDiem, and John Riley, vice president of Dental Revolution, which is now part of the newly formed Amplify360, and Dr. Lauren McDonough, vice president of practice owner development at Aspen Dental.
The panelists addressed real challenges facing dental practices right now but also the opportunities that dental practices have to rethink the status quo of how they hire, practice, and get paid. See what they had to say in the videos below.