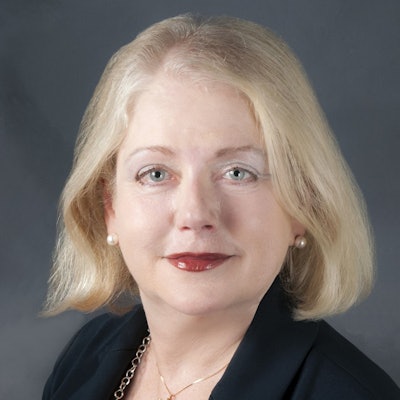 In the first article of this series, we discussed the gaps in evidence on healthcare-associated infections (HAIs) among staff and patients in dental offices and the need to include dentistry in a national safety program. In this article, we will discuss how to address the message chaos on the safety of dental care with patients and the dental team.
Why is this a concern? There are risks. Of 960 occupations ranked for risks due to COVID-19 by the Occupational Safety and Health Administration (OSHA), dentists and the dental team are among those at the highest risk.
Outbreaks from dental offices are reported to local health departments, more by accident than intention. Back in the late 1980s, the famous Dr. Acer outbreak of HIV made the news, but it was an anomaly and an investigation disaster.
I know because I was asked to investigate this when he was still practicing. However, a functionary at the agency would not approve my travel to go, since this was not a U.S. Centers for Disease Control and Prevention (CDC) priority. Later, there was no way to detect the method of transmission, although contaminated needles were suggested.
Before the availability of the hepatitis B vaccination in the early 1980s, ungloved dentists transmitted the greatest number of cases in an outbreak and had the most outbreaks reported from any healthcare facilities. But these reported outbreaks, including others like dentist deaths from tuberculosis, Legionella, or hepatitis C, are a passive system for measuring practice safety.
Right now, I know of at least three outbreaks of COVID-19 in dental settings anecdotally, which were not investigated by overwhelmed local health departments in Georgia. However, there is a report of at least two COVID-19 outbreaks in Colorado Springs, CO, dental offices. This was reported in the popular press from the local health department and not actually by a system of reporting. What we need is a system of reporting that we can live with and use to assure our patients of safety.
In the meantime, what do we tell patients?
1. The dental profession is continuing to work with our public health and medical colleagues in gathering evidence.
Tell your patients that the profession is using the best evidence for updating interim guidance, as new evidence emerges. Tell them you are implementing the newest interim guidance for safe dental care based on the best evidence.
We know that the CDC, ADA, and OSHA have provided multiple updates to guidance, based on our knowledge of the evolving pandemic. As soon as we have information, the profession is updating the interim infection control guidance. We hope that one day our knowledge base will allow us to have final guidance, but, for now, we are still learning from emerging science.
Let them know that the AARP and a group of other healthcare organizations are calling for the monitoring of all healthcare facilities through the CDC's National Healthcare Safety Network as an incremental expansion of an already robust program at the CDC. Let them know that you support such a policy effort, with adequate funding for a pilot project in dental settings and evaluation for implementation. This would ensure monitoring of COVID-19 and other infections in dental offices among staff and patients, as well as focusing on safe care for vulnerable patients.
2. Interim guidance for infection control is designed to reduce, if not eliminate, risks of transmission.
The analysis of risks and benefits is a difficult, but not impossible, calculation to address with patients. Acceptance of risk is an individual calculation, in combination with risk versus benefit. Acknowledge that for some patients with preexisting conditions or disabilities, it may be better to defer dental care for now.
Discuss the conditions under which returning may be worth any small risk, such as when the epidemic has slowed in a local area. For healthy patients, reassure them that the risks of not receiving care and getting an oral infection outweigh any tiny risks, because you have implemented the proper infection control procedures in your office.
3. Decide whether in-patient or virtual care is best for your patients, as well as any combination of in-patient and virtual care.
Tell your patients that you are limiting their time in the office and maximizing your teledentistry visits. Tell them you are scheduling as much dentistry as possible in one visit. Discuss their preferences for teledental visits.
For older or pediatric patients, maximize your teledentistry discussions, including caries risk assessments and personalized oral hygiene instructions. Show them what you look like without all that personal protective equipment (PPE) by using teledentistry.
Mostly, convey to them that, despite your latest look in PPE, you care about them and the safe delivery of oral care for them and your team. One thing the World Health Organization (WHO) guidance did get right is recommending teledentistry where possible.
Let them know that they can schedule teledentistry visits with you on demand, and they will receive an email on their smartphone, with access to you on their schedule, in a private and secure system. MouthWatch is a HIPAA-compliant system for teledentistry and is easy to use with the patient portal.
Margaret Scarlett, DMD, is an infectious and chronic disease prevention specialist, dentist, and author. For 30 years, Dr. Scarlett has provided expert guidance on infectious diseases and infection control as a consultant to the Centers for Disease Control and Prevention, the World Health Organization, the Pan American Health Organization, the United States Agency for International Development, the American Red Cross, and many consumer health companies.
The comments and observations expressed herein do not necessarily reflect the opinions of DrBicuspid.com, nor should they be construed as an endorsement or admonishment of any particular idea, vendor, or organization.