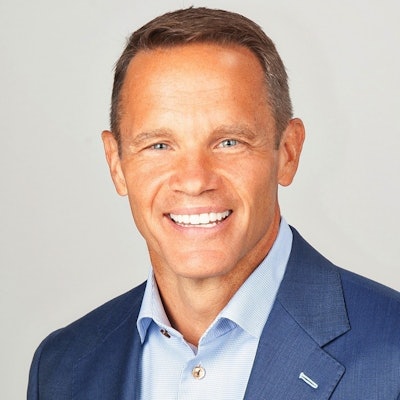 The dental industry is not immune to the influence of economic fluctuations. The economy's ups and downs can significantly impact the business environment for dental practices. Patients may face financial constraints during challenging economic times, leading them to postpone or forego nonessential dental procedures. This in turn can decrease case acceptance and revenue for dental practices.
In addition to the direct impact on a patient's ability to afford dental treatments, economic factors also affect the cost of operating a dental practice. Rising supplies, equipment, overhead costs, and stagnant insurance reimbursement rates pose challenges to maintaining profitability. Thus, it is crucial for dental teams to effectively manage their practice's financial aspects to ensure stability in different economic climates.
To maximize success in your dental practice despite economic fluctuations, consider the following tips:
Strategy: Dental teams need to adopt proactive approaches to navigate the impact of the economy on dentistry. This includes efficient financial management practices, optimizing cost structures, diversifying revenue streams, and leveraging technology to enhance operational efficiency and patient experience. Adapting to changing economic conditions and seeking opportunities for growth and innovation is vital to thriving in the dental industry.


Culture: Building a positive office culture creates a welcoming environment for patients and the team. Eliminate negative news about the economy. It can instill unnecessary anxiety in patients and cause the team to present financial arrangements apologetically. Instead, create a caring and supportive environment that alleviates patient fears and concerns associated with dental visits. Patients are more likely to feel at ease when they perceive a warm and inviting atmosphere where enthusiastic treatment recommendations are presented.


Convenient payment options: Address patient concerns about the economy's impact on treatment decisions by providing convenient payment options and discussing them proactively with every patient. In addition to traditional methods like cash, credit cards, and insurance, consider integrating innovative solutions such as Sunbit into your payment system. Sunbit offers financing options for virtually every patient, allowing patients to accept treatment and manage their financial obligations.


Collections: Collecting more than the practice's production costs is crucial for financial stability. Implement strategies to optimize accounts receivable and minimize financial gaps. Emphasize the importance of reasonable financial arrangements and reliable payment systems to reduce accounts receivable. By addressing underlying financial arrangement problems, you can effectively manage collections and improve cash flow.


Financial guidelines: To ensure financial stability, develop internal financial guidelines that outline available options, limitations, and processes related to financial arrangements. A standardized approach ensures consistency and clarity across your practice. With patient-facing documents, be careful not to use impersonal terms like "policy," instead focus on creating a financial relationship form that explains the relationship between the patient, the practice, and the insurance provider. This form should clarify the financial interactions between all three parties, ensuring transparency and understanding.
Bonus tip: Plan strategically for the future. Stay informed about the current state of the market and understand how economic dynamics can impact your practice. Proactive planning is essential. Consider engaging with financial or transition-focused professionals specializing in the dental industry to craft a custom strategic plan. This plan should address your practice's unique situation and help you adapt to economic challenges while maximizing opportunities for growth and profitability.
Steven J. Anderson is an internationally known business strategist, entrepreneur, author, and speaker. He is known for his innovative data-driven communication systems to create profitable, positive service-focused organizations, many in leading healthcare practices and allied companies.
The comments and observations expressed herein do not necessarily reflect the opinions of DrBicuspid.com, nor should they be construed as an endorsement or admonishment of any particular idea, vendor, or organization.