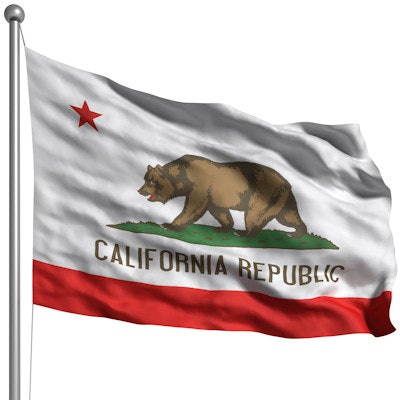 California is taking a deeper stab at controlling companies that offer teledentistry services, such as clear-aligner company SmileDirectClub, by introducing a new bill that would require dentists to conduct in-person visits with patients before they receive any services remotely.
Assemblymember Evan Low, a Democrat representing the Silicon Valley area, introduced the Dental Practice Act (AB 1998) on January 27 to establish meaningful safeguards against questionable dental practices. It would prevent individuals from getting aligners or other dental products online without first seeing a dentist.
Any dentist who diagnoses a patient, offers a tooth correction plan, or prescribes orthodontic appliances for the first time without that person having undergone an in-person exam would be considered in violation if the bill passes.
The patient's medical and dental history also must be completed and evaluated with oral conditions diagnosed and a written plan developed by a licensed dentist.
"The failure of a treating dentist to perform an in-person examination pursuant to that required of a patient of record is unprofessional conduct," according to the act.
If signed into law, it would further tighten restrictions for teledentistry that the state adopted in September 2019. California became the first state in the U.S. to pass a teledentistry law requiring x-rays and other steps be taken before patients can undergo treatment from providers, such as SmileDirectClub. It also required online providers to identify the dentist providing treatments and give patients a clear path to file complaints with the Dental Board of California.
Low's bill may have more of an uphill battle this time around.
Though Gov. Gavin Newsom signed AB 1519 into law in 2019, he criticized the process lawmakers took to get the legislation passed. Newsom said the law, which was supported by the California Dental Association and applauded by the ADA, should have been discussed more and not added last minute into a sunset bill, which are used amend passages of existing laws. Typically, this type of legislation is reserved for emergencies and items that don't expect to generate a lot of comments.
Other calls to action
This is just another attempt by lawmakers to further inhibit SmileDirectClub's expansion into the industry. In January, nine members of the U.S. House of Representatives called on the U.S. Food and Drug Administration (FDA) and the Federal Trade Commission (FTC) to investigate SmileDirectClub to ensure it is not misleading consumers and harming patients.
The congressmen, most of whom are doctors and dentists, sent a letter to the agencies, asking the FTC and FDA to investigate SmileDirectClub's questionable advertising tactics, its approximately 2,000 complaints that consumers filed against the Better Business Bureau, and its 510(k) registration with the FDA. A 510(k) registration is made to the FDA to show that a device, like an aligner, is as safe and effective as a legally marketed device and does not need approval before it is placed on the market.
This news also comes after the Dental Board of California has asked the U.S. District Court for the Central District of California to dismiss the lawsuit that SmileDirectClub and its chief clinical officer Jeffrey Sulitzer, DMD, filed against it in October 2019. Dr. Sulitzer and SmileDirectClub sued the dental board, alleging it intentionally harassed them to curb the company's growth.
The judge has not ruled on whether it will dismiss the suit based on the board's claim that it was investigating the company not harassing it. The board says its investigation resulted in filing a formal complaint against Dr. Sulitzer, accusing him of violating the state's dental laws.