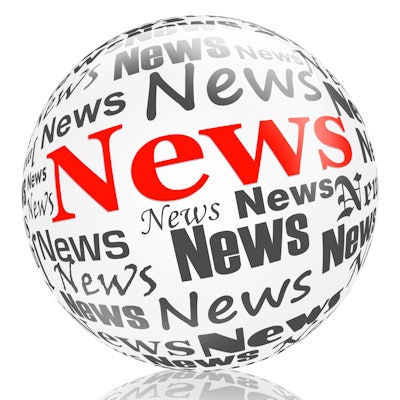 SmileDirectClub has opened its first of several SmileShops at a Walmart in Canada and has commended the American Association of Dental Boards (AADB) for establishing examples for state teledentistry regulations, capping off another eventful stretch for the orthodontics disruptor.
The direct-to-consumer clear-aligner company announced that it has partnered with Walmart Canada. It has opened its first SmileShop at a Walmart in Edmonton, Alberta, and two others will be coming soon to stores in Calgary, Alberta, and Milton, Ontario, according to SmileDirectClub.
"By reaching customers in a place where they shop every day, SmileDirectClub can deepen and broaden our footprint in Canada, and bridge the gap in Canadians' access to affordable teeth straightening solutions," said Alex Fenkell, SmileDirectClub's co-founder, in a company press release issued on March 11.
This isn't the Tennessee-based company's first partnership with Walmart. In January, SmileDirectClub announced that its complete line of oral care products would be sold exclusively at Walmart's more than 3,800 stores and on its website.
A move toward inclusion
Its newest endeavor with Walmart comes on the heels of SmileDirectClub lauding the American Association of Dental Boards' move to establish examples of state-level legislation for teledentistry. In a published directive, the association defines teledentistry, the practice of teledentistry, and outlines provisions that make consumers' rights priorities.
The suggested examples are mindful of consumers while ensuring the transparency and accountability to state dental boards by teledentistry providers, according to CEO David Katzman.
"We applaud the AADB's progressive steps to present sample legislation that will help state dental boards regulate oral healthcare and increase patient access to a better quality of life," Katzman said in a March 4 press release.
The association's sample regulation includes language about providing customers with necessary information about their treating doctors, their right to access clear-aligner therapy via remote platforms, and their rights to access care without in-office visits and mandatory x-rays, which is something that California has already done.
In September 2019, California became the first state in the U.S. to pass a teledentistry law requiring x-rays and other steps be taken before patients can undergo treatment from providers, such as SmileDirectClub. The state is trying to take things one step further. It has introduced a bill that would, if it is signed into law, require dentists to conduct in-person visits with patients before they receive any services remotely.
The AADB's directive only provides examples of proposed legislation for states. It would be up to individual states to create their own regulations.
Always a clash
SmileDirectClub has been battling state and local dental boards, sometimes even in the courtroom, since its inception. Most recently in February, the Florida Board of Dentistry closed its investigation, which was requested by the American Association of Orthodontists, into the clear-aligner company. Closing the inquiry proved that SmileDirectClub was not participating in corporate dentistry.
Additionally, the teledentistry business has managed to build upon its empire despite calls in January from U.S. lawmakers, most of whom are doctors and dentists, for the U.S. Food and Drug Administration and the Federal Trade Commission to investigate the company for misleading consumers and harming patients.