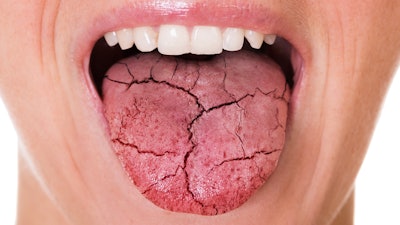 Investigators from the Regenstrief Institute and the Indiana University (IU) School of Dentistry, both in Indianapolis, have linked electronic health records and electronic dental records in an effort to provide better care for people with Sjögren's disease.
Sjögren's is an autoimmune disorder that can affect the entire body, including the teeth. The separation of dental and medical care and health records has hindered treatment of the disease in part because physicians don't necessarily share information about a Sjögren's diagnosis with patients' dentists, according to Dr. Thankam Thyvalikakath, PhD, head of the Regenstrief Institute and the IU School of Dentistry Dental Informatics program.
The research team linked the electronic health records of individuals diagnosed with Sjögren's from the Indiana Network for Patient Care with their electronic dental records. They learned that less than one-third of physicians with patients diagnosed with Sjögren's had informed the patient's dental providers of the diagnosis ( PLoS One, July 31, 2023, Vol. 18:7, 0289335.)
"In spite of the fact that patients with Sjögren's disease typically have a high level of awareness regarding their health, because they don't inform their dentist, they end up losing their teeth, which can have a huge impact on their quality of life," Thyvalikakath said in a statement released August 24 by the Regenstrief Institute.
"Without the information from the patient's electronic medical record, dentists don't have a complete picture and don't know to evaluate treatment which could preserve teeth … We believe the methods we developed in this study and our results can lead to more large-scale studies to understand the disease over time, which may have the potential to topple silos and for earlier diagnosis than the current three-year lag and for earlier treatment."
The group hopes its research will help clinicians and dentists treat other systemic autoimmune diseases such as lupus and rheumatoid arthritis, it said.