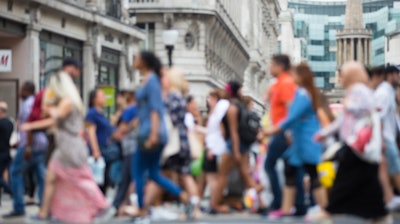 The World Health Organization (WHO) European region recently released a status report on oral health, emphasizing that national health coverage packages must expand access to oral healthcare services.
The call to action comes in response to findings that the region, which covers 53 countries across Europe and Central Asia, has the highest prevalence of major oral disease cases and the highest prevalence of caries of the permanent teeth globally.
Some key findings from the report include the following:
The European region had the highest prevalence of major oral disease cases (50.1% of the adult population) across all six WHO regions worldwide. This includes the highest prevalence of caries of permanent teeth across all WHO regions, which at 33.6% of the European region's population represents almost 335 million cases in 2019.


The region had the second greatest proportion of cases of tooth loss (25.2%), which affected approximately 88 million people age 20 or older. This translates to a prevalence of 12.4%, the highest among the WHO regions and almost double the global prevalence of 6.8%.


The region also had the second-highest estimated number among the WHO regions of new oral cancer cases, at almost 70,000. This number accounts for 18.5% of the total estimated number of cases globally. More than 26,500 deaths in the European region were attributable to oral cancers in 2020.


Of the European region's 53 countries, 34 (66.7%) did not have a national oral health policy.


Eleven countries (23.4%) did not have dedicated staff for oral diseases in the noncommunicable diseases department of their ministries of health.
The report stated that some drivers of these trends include the ubiquitous availability of foods and beverages with a high sugar content, "aggressive" marketing of high-sugar foods and beverages and tobacco, poor access to oral healthcare services, and inadequate exposure to fluoride.
The WHO is urging governments to develop new national oral health policies that align with the WHO Global Strategy on Oral Health and national noncommunicable disease and universal health coverage policies. In addition, it recommends that dedicated staff and funds be allocated toward oral health and that policy measures should address nutrition labeling and offerings, among other areas.